Melreyna continued to scratch lines and add annotations. The poetry had struck her as a marvellous opportunity to share ideas and revel in the work of many in the written craft. The theme that could potentially speak of all seasons seemed a natural fit. Just as all Flights and breeds had their merits worthy of song, so was every season worthy of appreciation.
From her experience with oral practices, her usual, superlatively verbose manner of speech wasn't the most well-suited to writing poetry. So she took pains to trim where she saw opportunities and attempt to streamline the piece being worked on. Given that the Mirror had written a haiku during the mostly busy week preparing for the Jamboree, it was obviously within her abilities.
Melreyna looked over her draft once again, and decided she was satisfied. The Light Mirror rolled out a fresh scroll to write up a presentable version.
Ping Ping Ping goes the bell. Waiting for someone to answer. Judges: @s0leil @Paintminion @Milohilay @BrookInTheMeadow
FR Player Name:
Stanzascale

FR Player ID#:
81
Dragon Poet's Name:
Melreyna
Dragon Poet's ID#:
344
Dragon Poet Image: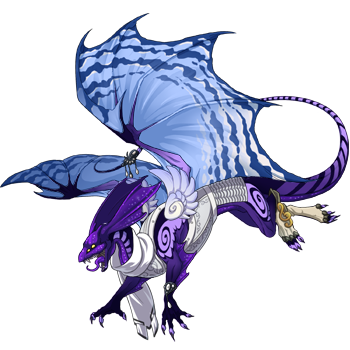 Entry Category:
The Season's POV
Entry Title:
Ballet of the Seasons
Entry:
The spotlight is passed to Summer
Spring rests her weary limbs
watching her sister
nurture the budding growths
she sowed in her dance
Whether arid heat
or furious storm
the long days
of Summer's dance
are never dull
Inviting the world to share
her frenetic energy
But even dear Summer
has need of rest.
With utmost grace
Autumn accepts centre-stage
Reaching out
the embrace of change
encouraging reflection
without forgetting surprises
Autumn shares fire-flowers
with revelling Summer
with which to paint the night
as shadows come to play
Though it is not her time
to twirl in abundant blooms
and weave her vast bouquet
how can Spring resist
darting by to
coax fresh flowers
during the others' parts
Winter stands ready
to wipe the slate clean
and prepare the floor
for the dance to begin again