THEY'RE HEEEERE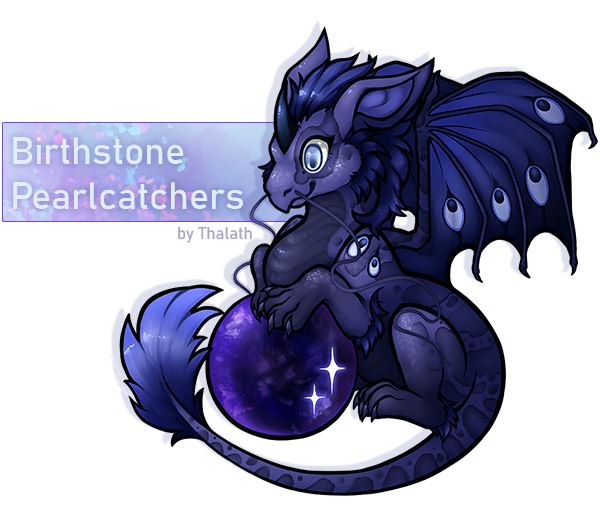 Ft. a random Pearlcatcher I scryed. Thanks, random Pearlcatcher!
Do you want to celebrate your, your friend's, or a Pearlcatcher's birthday? Or your friend's Pearlcatcher's birthday? Or maybe you just like gemstones?! Well, this YCH adoptable is for you!
Rules & Pricing Info:
1. You can post these wherever! But
please do not remove my signature from the image!
And also don't claim that you made them but I think that's obvious. :p
2. The base price for these adopts is
650g, 715kt, or $6.50 USD.
(Gems valued at 1:1100.) I will add small accessories or body mods like jewelry, bows, flowers, torn ears/broken horn etc. for an extra 100g/110kt/$1.00 fee. I will not add larger pieces of apparel at this time, sorry!
3.
If you are paying with USD, you agree that you are at least 18 years of age OR have permission from your parent or guardian to purchase.
Additionally, I only take USD payments through Paypal. Please send a private message to exchange Paypal information.
4. All payments must be delivered up-front.
5. Orders typically will be finished within 24 hours after being accepted, but please allow at least 72 hours for completion of your order. I will also notify everyone in case of any delays!
6. You will receive the full-size image (1000x1000) as well as a shrunken-down 500x500 version.
Questions:
Why did you make December Tanzanite and not Turquoise? What's wrong with you?
Look, I can't be the only one that was jealous that all of the other months had pretty, sparkly gemstones and December just had a rock. NO HATE TO TURQUOISE I SWEAR, it's a great rock, but I wanted shiny. :( And Blue Topaz and Zircon were too close to Aquamarine, dang it!
Will you make a Turquoise option, then? What about custom gems?
Yes, I will do custom gems! They will be an extra fee, however.
Where are the whiskers? What about the 2nd horn?
The whiskers are not part of the lineart and are added in after! There will be a 2nd horn option as well :)
Order Form Here!
Username:
Which dragon?:
What gemstone do you want?:
Anything specific (accessories, etc.)?:
What payment method?:
Anything else?
Queue List
None right now!
Let me know if you have any more questions!

I'll make a nice signature eventually :(