t
h
e
o
f
f
s
p
r
i
n
g
o
f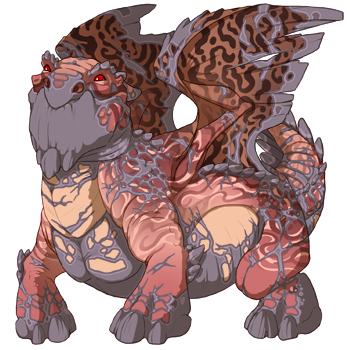 have you ever wanted a child of the ugliest dragon of sornieth? a child to live on the legacy of the move lovably unappealing dragon there is? or would you just like to see what abominations this ungodly dragon creates? then you, fellow consumer, have come to the right thread!
welcome to the
moistling sales thread
! this is where i'll be selling moist's offspring, the infamous moistlings. all moistlings are pre-named depending on the pair (or any special event), but feel free to rename them <3
all kids will have a
48 hour window
to be offered on from the time i ping the pinglist, but offers are welcome from anyone! at the end of 48 hours, i'll accept the highest offer; if no moistling has been claimed within 48 hours, i'll accept the first person to offer after that :>
i tend to hold moistlings for about
a week
before exalting, give or take depending on how in the mood i am to coli. if you miss a batch, fret not, i breed them on the regular! given how terrible i am at updating front page sales posts, please refer to the last page (or so) for the most updated sales -- if they're in my lair, they're available!
if you'd like to be on the pinglist (or taken off), just give me a holler, and i'll set you up! you're free to join if you'd like to buy, or just if you'd like to see what his nests look like; they're quite the wildcards if i do say so myself B)
the thread title is a reference to
moist's hug thread
-- if you wanna give moist a hug, go on over there!
do you love your little mini abomination, and want to show them off to the world? feel free to
share and discuss your moistlings
over
here
!
think it's time to move on from your moistling, but don't wanna chuck 'em to the soup just yet? or has your moistling spawned more little horrors to send off to sornieth? a
moistling resale/descendants thread
is located
here
!