out of laughter, sarcasm, and a whole lot of spite, i had a goal. that goal was to scry, and breed, the ugliest dragon i could think of on site. combining unpopular colors with poorly matching genes and topping it off with the least popular dragon breed, i created an abomination. after a few months, and a mother who betrayed me, the plague has been spread to the world of sornieth:
MOIST.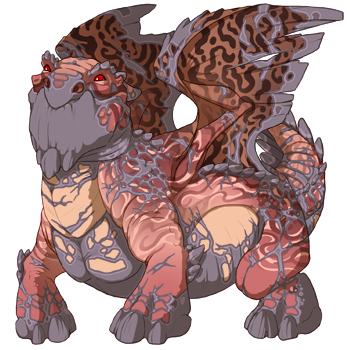 he emerged from the wyrmwound itself, a draconification of all things gross. is he a demi-god? a demi-
demon
?? nobody knows, and nobody knows why he is here, either. if anyone saw him, the word that first came to mind when asked what they felt was, "uncomfortable." and boy did he leave an
impression
on people he passed by.
despite his awful appearance, he is not mean at heart. he is gentle and deserves a hug. but who will hug poor moist?
will YOU take care of this awful, unfortunate man? will YOU give him the hug he deserves?
MOIST HAS RECEIVED 342 HUGS
---