Slyjinks' Clan
There's no vaccination for what's bred in the bone.
Clan Info
March 1-7 Conquest
May 31-June 6 Conquest
June 28-July 4 Conquest
Army of Rot
March 22-29

Contagious Disease

April 26-May 2

Infectious Virus

June 21-27

Contagious Outbreak
Misc Badges
Wyrmwound Veteran

Metamorph

Plague Race

Gold Donator

Quest 4/15
Won Lovely Raffle

I'm a Weinger

RoR Receiver

2015

RoR Event Runner

2015
Transformers themed lair, with a vague focus on the Lost Light crew from MTMTE, but not strictly them. There's also a random Justice Society member in here, because Jay Garrick Flash is best Flash.
My Ugly Babies sales thread (disclaimer: not all babies in the thread are ugly at all times):

lunatron's Elemental Rainbow hatchery thread. These guys are
not
ugly babies! Most Ice dragons I have come from her (so yeah, also, ICE EYES):

beckyh2112's
Clan of the Hunting Dark's Sales thread
. She doesn't have a handy icon for me, but she does have pretty dragons.
ZipDergs, the Level 25 dragon lending stable that I somehow ent up running (Plague members only):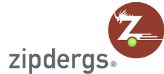 Wyrmwound Veterans
: Another thing that for some reason I'm in charge of. Mostly it means I donate a lot of treasure towards other people's lair expansions and fret over the prices buying Sprites for other people that I don't actually have copies of.
Ways To Help With Conquest Dominance Pushes
- A Plague Specific guide I created to help new players (and players new to Dom) figure out ways they can help during a Conquest push.
My Flight Rising focused Tumblr. It's pretty random. Mostly reblogs.
My regular Tumblr. It's even more random. Includes a lot of robots, cats, superheroes, and social justice crap. Mostly reblogs.
Current Gathers:
Hunting Earth, Light, Arcane, Ice, Water
Digging Ice, Water, Earth, Lightning, Wind
Scavenge Shadow, Plague
Coli "Tours":
Familiar : Complete (Missed: Crystal Pools)
Battle Stone : Complete (Missed: Crystal Pools)
Apparel : Golem Workshop
Neutral Battle Stone : Not Started
Egg : Not Started
Runestone : Not Started
Crate : Not Started
Coli Familiars Needed:
Amber Gulper : Crystal Pools
Apatite Fisher : Crystal Pools
Arctic Hippalectryon : Crystal Pools
Banded Owlcat : Scorched Forest
Chalcedony Snipper : Crystal Pools
Clearwater Oracle : Crystal Pools
Crystalhide Jester : Crystal Pools
Crystalplate Stinger : Crystal Pools
Deadwood Boar : Rainsong Jungle
Frost Delver : Golem Workshop
Gale Wolf : Bamboo Falls
Goldenbeast : Rainsong Jungle
Hawksbill Goliath : Crystal Pools
King Parda : Rainsong Jungle
Longneck Hunter : Boreal Woods
Mantarune : Kelp Beds
Manticore Screamer : Rainsong Jungle
Maren Warlock : Crystal Pools
Molten Wartoad : Mire
Moonbeam Crayfish : Crystal Pools
Overcharged Silverbeast : Rainsong Jungle
Searing Jackalope : Scorched Forest
Sparkling Stinger : Crystal Pools
Stone Borer : Golem Workshop
Stonewatch Prince : Crystal Pools
Tigerblood Foo : Bamboo Falls
Wartoad : Mire
Windcarve Fugitive : Crystal Pools
Baldwin Familiars Needed:
Amberwing Waveskimmer
Anomalous Skink
Conjoined Skink
Great Blue Waveskimmer
Juvenile Starsweeper
Lesser Wisp
Swipp Familiars Needed:
Chocolate Ferret
Colorburst Buttersnake
Driftwood Baron
Maned Cobra
Spined Cobra
Gathering Familiars Needed:
Corundum Chameleon
Dappled Dunhoof
Darktouched Chimera
Blue Vein Pansy
Goliath Mountain Beetle
Hippojay
Manticore
Orange Blotch Pansy
Tufted Leaf Beetle
Retired Familiars (unlikely to get):
Arcane Sprite
Bone Fiend
Boolean (hahaha)
Cog Frog
Earth Sprite
Fire Sprite
Golden Idol
Ice Sprite
Light Sprite
Lightning Sprite
Red-Footed Akirbeak
Shadow Sprite
Skycat
Speedy
Water Sprite
Riot of Rot Events:
Recent Comments
Delete this comment.
Report this comment.
Add this player to your Block list.
This user is currently active.
This user is currently idle.