Current Version: 3.0.0
Link
Hi my name is Rowdy and I will never be a google spreadsheet wizard.
What it is:
A small online
codepen
GitHub Pages app that lists all of the Marketplace breed-change/primary/secondary/tertiary scrolls & their (first place) dom-discounted prices. You type in the quantity of each you want, press calculate, and voila! You get your total without having to do any STINKY. MATH.
How To Use:
Just type in how many of each item you want, press calculate, and you're done!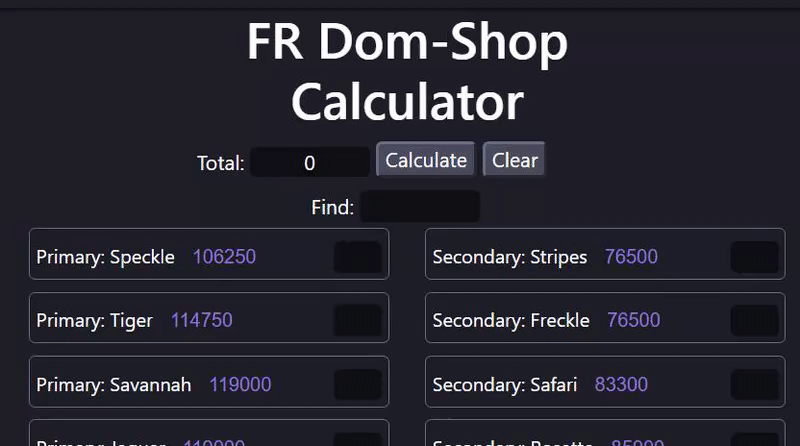 (partial-view gif cus FR forums are narrow)
---
Current State-of-the-App
We are officially on V3! On github where I can mess around with implementing and deleting things to my heart's content. As always PLEASE let me know if you are a mobile user and have trouble. Screenshots appreciated with feedback.
Please notify me
if something breaks, functionally or appearance-wise. As in, if you make the window smaller and suddenly text breaks/spills out of its "box". Or if at any point text is covering the quantity or 'find' boxes. My crappy CSS should not hinder functionality!
---
Current Features
Find
The find box is when you just can't see that one scroll you're looking for, even though you've looked up and down the list and back again! If you type in the name of the thing you're looking for, it will highlight the item for you!
Important Note: Find feature is CASE-SENSITIVE. AKA: Capital letters matter.
The FIND function got lost in the skeleton war. We will prevail and build again. Coming back SOON-ish!
Show-Only Dropdown
Right below the calc/clear buttons you'll see a 'show only' dropdown menu now. You can sort between All genes, Modern, Ancient, Gaoler-only, or Banescale-only. Which should make calculating a breeze if you're only after a specific set of genes!
Switching between these views
will clear quantities and calc totals
. In the future I may look to implement a 'save values' button so you can switch between while preserving your quantity tallies.
Sort-By Dropdown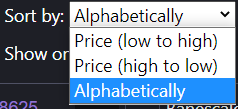 You can now sort by several options: Price (low to high), Price (high to low), or Alphabetically.
Switching between these sort options
will clear quantities and calc totals
. I am currently debating which would be better or whether to implement a toggle!
Future Features
A 'sort' option so that users may have the page sorted by price or alphabetically COMPLETE!
Bring back "Find"
Light?? Mode??
Save-values toggles for sort/show options
Commas in total value for ez reading

---
Changelog
02/26/2019: v1-beta release
12/10/2019: v2 release
12/17/2019: v2: show-only dropdown update
07/17/2020: v3 release
Kat (she/her)/27/Ace/FRT+1 |
Lore