More parallel genes are appearing on ancient breeds, and alchemists discover a new scene!
---
Parallel Genes for Ancients
Several parallel genes are now available for ancient breeds!
Clown and Eye Spots
are now available for Banescale, Gaoler, and Veilspun.
Ripple and Current
are now available for Banescale and Gaoler.
Falcon and Peregrine
are now available for Banescales.
Giraffe and Hex
Are now available for Banescales and Veilspun. These genes can be found in the
Treasure Marketplace
.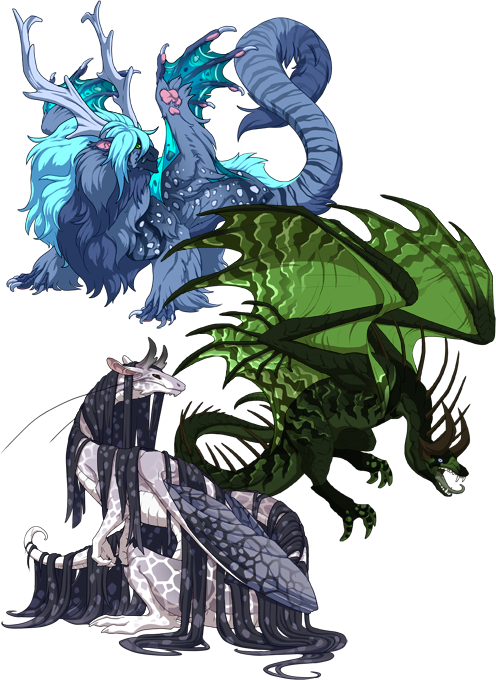 ---
Serpent Shrine Scene
Alchemists who have learned of the wonders of the serpent shrine's poisons and alchemy have endeavoured to recreate it. Alchemists levels 25 and above can brew
Scene: Serpent Shrine
at
Baldwin's Bubbling Brew!
---
Additional Updates
Swiftstride Soldier and Stonestomp Spearmaiden have had their hand artwork adjusted to better convey that they are aiming their javelins and not be perceived as performing a hateful salute. Players may need to clear their cache to see this change.
Ripple and Current are now both uncommon genes in terms of inheritance. Previously they were mismatched as common/uncommon.