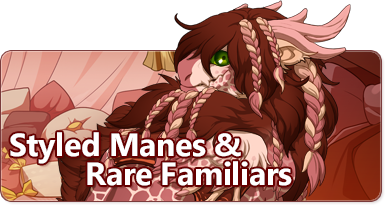 Braids for Gaoler dragons, new Fiona additions, and changes to the holidays!
---
Braids
Braids is a new tertiary gene available in the
treasure marketplace
for the Gaoler breed. This gene creates braids plaits in the mane of Gaoler dragons in their tertiary color.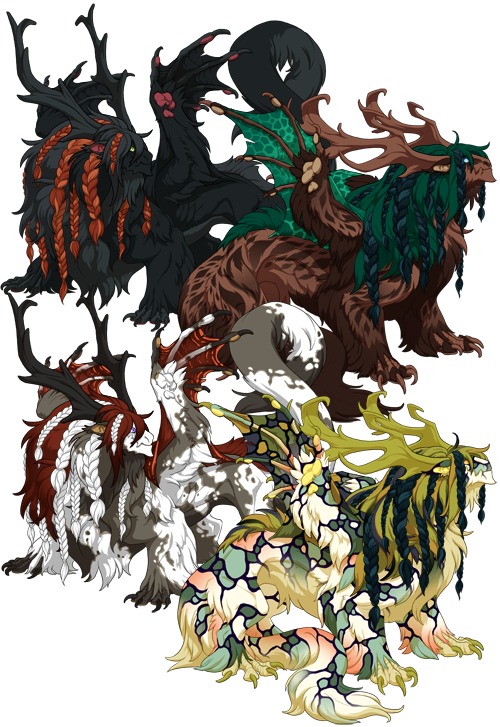 ---
Fiona's Menagerie Expands!
Fiona
has befriended several new familiars, and will bestow them upon those who have a great
familiarity
with those of their kind.
12 new feats are now available!
---
Brightshine Jubilee Skin & Accent Contest
There's just a few hours left in the Brightshine Skin contest! The eighth annual Brightshine Jubilee will begin June 21, 2020, and we're running a skin and accent contest in celebration!
Click here for more information!

---
Holiday Season 2020-2021
This Sunday, Brightshine Jubilee will kick off our eight holiday season! This season we wanted to announce a change:
Emblems will be cycling.
This holiday staple of the past 7 years have had an incredibly long holiday run. As such, we thought it was time to give them to Joxar after this holiday season passes. We will still have three things enter Joxar's inventory at the end of each holiday -same as before- but one of them will be the emblem!
This year will feature:
Holiday Emblem (Cycling to Joxar after festival end)
Holiday Apparel (Cycling to Joxar after festival end)
Holiday Familiar (Cycling to Joxar after festival end)
Holiday Scene (Returning in the 2021-2022 season)