THE UNWANTED



Using this thread to give unloved dragons new life


Dragons are constantly being updated!

Dragons age...and as they age and are unloved and unwanted, they develop certain...personalities. Some are wonderful but others, left to their own devices...are not. As such, these dragons have taken up looks and personalities of their own in the months and sometimes years they've been left to fester. They, and I, are hoping you'll give them a chance to give them a home.

What makes an unwanted? Not a clue, but to find a place in this thread - An age of 5 months + without any love.

Let me know if you want to be pinged for future additions to this thread.


Pinglist wrote:
@/Azrail @/Saturnia @/Hydrixz404 @/Solanceae
---
NOTE
- Any Dragons with a doll / design are made using a doll maker. I in no way own the makers and these dolls are suggestions! Feel free to use or not but know these are not drawn by me, just put together for ideas.
I do the same on my own dragons; it helps me give them personality <3
---
UPDATE: [06-19-2020]
LELA wrote:
4 months old. Unloved. Valentine's Day hatch who's...incapable of love.
L E L A
I was born on a day that stands for love. L.O.V.E...letters strung together to display...feeling. Feeling with which I do not have.
I don't feel love. I don't feel...anything. Perhaps this is a mistake. I'm defective. I'm something rather than the norm. But I'll smile and fool you. Only know this.
I'm not capable of loving you.
Doll concept by NorthernLiights, click for creator
Price
: 205G or 245tk
PURITY, The Mane wrote:
1 year old,
alone in the darkness
, unloved.
P U R I T Y - The Mane
In ancient Roman religion, the Manes or Di Manes are chthonic deities sometimes thought to represent souls of deceased loved ones. They were associated with the Lares, Lemures, Genii, and Di Penates as deities (di) that pertained to domestic, local, and personal cult. They belonged broadly to the category of di inferi, "those who dwell below," the undifferentiated collective of divine dead. The Manes were honored during the Parentalia and Feralia in February.




Lore and Doll concept by NorthernLiights, click for creator.
Price
: 180G or 200TK
PRICE DROPS BELOW
INNOCENCE wrote:
I N N O C E N C E
A free spirit, Innocence has the gift of clairvoyance. She can see into the future and instead of fear it, she embraces it! 'Go with the flow' is her way. She enjoys the world around her, the flowers she see. She's always looking for ways to support a good cause. You can see her rallying for justice in the streets of Sornieth on any given day.




Lore & Doll concept by NorthernLiights


Price
- 120G or 125tk
Price - 150G or 155tk
EMILY wrote:
1 year old, unbred and unloved.
April 1st hatch!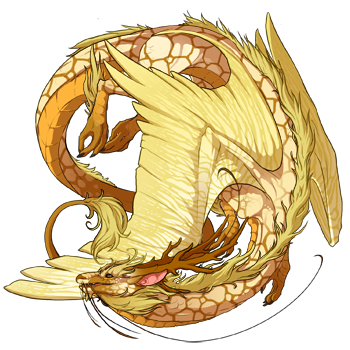 E M I L Y
Emily is a librarian at the Sornieth Library...or is she? This April Fool girl loves to go through the library, combing the books and rearranging them to her specific form of organization.

Today, it's alphabetical...tomorrow? By color! The day after? By size! You never know what the library in Sornieth will look like next!



Lore & Doll concept by NorthernLiights
Price
- 100G or 105tk
Price: 120g or 130tk
ASH (short for Ashley) wrote:
Ash is 2 years old, unbred and unloved
A S H
Ash, short for Ashley. She's a well known tattoo artist specialization in the depiction of snakes. She's so good at what she does that she made her own tattoo! Look at it, isn't it lovely?



Lore & Doll concept by NorthernLiights
Price
- 100G or 105tk
Price: 120g or 130tk
Sales Platforms

♥ Mass Dragon sales
♥ User Made [UM] offloading