Click or tap to view this dragon in Predict Morphology.
Expand the dragon details section.
Collapse the dragon details section.
---
Personal Style
Apparel
Level 10 Imperial
---
Biography

• A V A L A N C H E •

WARRIOR & MAJOR



Hatchday: Mar 15, 2016
Original clan: Nature
Parents clans: Father - plague Imperial // Mother - plague Imperial
Came to clan: was adopted on Apr 09, 2016 (TheHeroicOne)


Member of the Warrior Squad

'Practical in every way
Rational
A teacher to the young
Stressing
Over every tiny detail

A protector
Observant and wise
He watches
Got to keep the morale up
While keeping them alive

Quick in battle
"There's no second chances"
They say
Loyalty to the Major
To keep enemies at bay'






Avalanche is always level-headed, practical and a rational thinker. As a result, he is the one who tends to stress over every detail, such as every tiny problem that occurs in the training of young recruits. Quite often thinking over it only with his heart.

He tents to get worked up over any irrational decision the young ones make, trying to point out every logic error and to protect them from consequential harm.

The Major is a very kind and calm dragon, loved by his subordinates for his friendly and opend minded nature. Avalanche would immediately rush to everyones aid and, in contrast to his usually demeanor, fight fiery and somewhat ruthless for them. In battle, he is quite fast, and equally fierce and precise in his attacks. The dragon is also very adaptable to the situation.

His loyalty to Edval and Tybal, his paragons, is patently obvious. At the same time however, the Imperial is not timid or afraid of objecting to their decisions or voicing his opinion.

Avalanche has a great sense of morale and ethics, witch made him the best choice for the controlling position he holds in the Warrior Squad. He is quite observant and has a keen intellect.

Also, the Imperial is not the type to tire easily and is very energetic and efficient while acting in his capacity as Major, often helping out with the paperwork of the upper-rates in order to avoid mountains of unsigned documents later on. As he is also a gifted teacher, he instructs and trains the younger generation in tactics and sparring, often together with the Clans strategist

Fiendark

.
| | |
| --- | --- |
| One day, Avalanche decided to enlist in one of the Noble Orders of Sornieth. An Order is an organization that exists to assist or encourage dragons in the pursuit of their goals. As it's important to exchange views about all kind of matters, the gatherings of the 'Fighters' branch are very important for dragons who devote their lives to victory on the battlefield, either out of moral dedication to a cause or simply as a way to make a living. | |

For generations, clan elders have told tales of the terrible secrets that lie buried deep within the caverns of the Fortress of Ends. Horrifying monsters with their images frozen solid in blocks of eternal ice, treasure hoards brimming with gemstones and gold, a glimpse into the history of Sornieth - all of the things a dragon in search of adventure could only dream of. While most of your clan may be content to spend their Gala engaging in political pleasantries, gathering snowflakes, and dining away the evenings, some dragons wish for something a bit more exciting...
The Squad's Logbook
or read the original logs -
here
---
---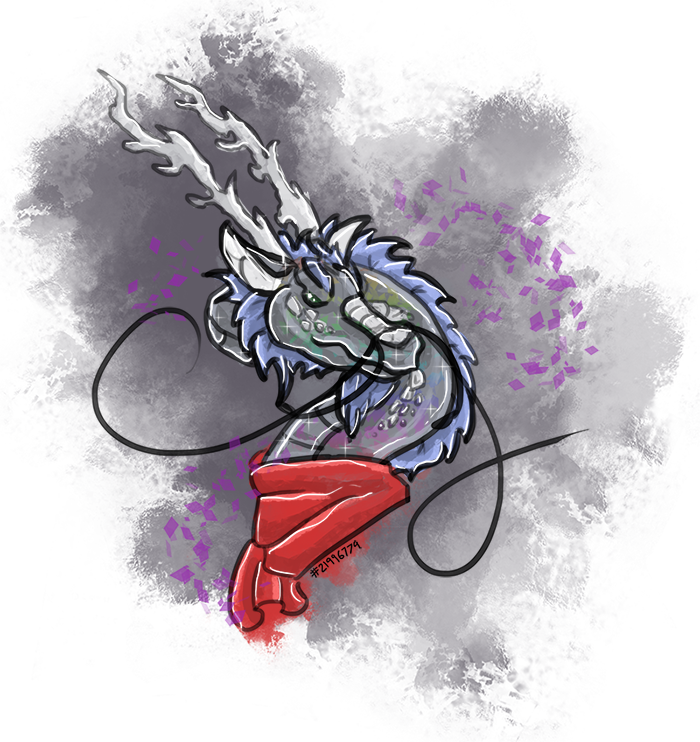 ---
Original code by Chronicle (46437), edited by me



.
Click or tap a food type to individually feed this dragon only. The other dragons in your lair will not have their energy replenished.
Feed this dragon Insects.
Feed this dragon Seafood.
Exalting Avalanche to the service of the Windsinger will remove them from your lair forever. They will leave behind a small sum of riches that they have accumulated. This action is irreversible.
Do you wish to continue?
Names must be longer than 2 characters.
Names must be no longer than 16 characters.
Names can only contain letters.
Names must be no longer than 16 characters.
Names can only contain letters.