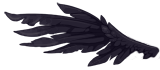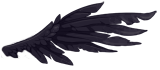 | | | |
| --- | --- | --- |
| | | Within spirit-haunted forests lie the Avaesshi, and as part of them, a group of mercenaries for hire. Though many travel throughout Sornieth to take on jobs, others stay in the woods, training those brave enough to venture to their domain. Most avoid them, not willing to deal with spirits, but those who do undertake the challenge come out significantly stronger and more courageous than before. |


Hello! If you're here, you probably need a dragon trained. That's exactly what I do! I pretty much live in the coli training dragons, and could always use some extra gems and treasure to support my awful, awful, expensive dragon lifestyle.

Please be sure to read everything, this thread has all the information you need. The most important parts are bolded for easier reading. Please don't skim because you're going to miss something and I'm going to inform you that it was already covered or ask you to read it again, and neither of us will like that.



General Rules

| | |
| --- | --- |
| | I only train one dragon at a time up to 25. Autopilot too strong for other stopping points and training two at once feels like death. |
| | |
| --- | --- |
| | Please have payment on hand upon requesting. I train fast and you don't have much time to raise it. |
| | |
| --- | --- |
| | My usual timeframe is within 48 hours, however please allow up to a week for training to be completed. |
| | |
| --- | --- |
| | You have up to 72 hours (three days) to claim your dragon after completion. I am a training service, not a boarding service, so I expect you to be able to claim your dragon promptly. I can hold a dragon for longer if needed, but only if you tell me beforehand. |
| | |
| --- | --- |
| | I do not offer collateral unless it's literally a g1 imp. However, my training history linked below speaks for my trustworthiness. I have trained IDs low as 3 digits, multiple G1 imps, and countless other G1s. You have nothing to worry about. |
| | |
| --- | --- |
| | Please do not send stones with your dragon. Any provided stones will be immediately returned. I'm too liable to forget about them and I don't want to accidentally steal them or live with that anxiety. |
| | |
| --- | --- |
| | Make sure to ping me! |
| | |
| --- | --- |
| | I'm sorry, but I cannot train Plague primals. The eyes squick me out really badly and I can't look at them for the length of time required to train them to 25. Any other eyes are fine. |



Pricing

| | | |
| --- | --- | --- |
| | | The base price for 1-25 is 300kt. Prices for different starting levels can be found below, however I do not offer any other pricing for dragons starting below level 10. 1-10 is just so fast to get through that I do not find it worth it to charge less for it already being done. |
I will take 25kt off of the price if non-mage stats can be applied. If you have a build in mind already, let me know and I'll add it. Otherwise, everything is going into VIT. This does not apply to mage builds. They're too slow.

25kt is added onto the price per Ambush stone already equipped. This is approximately the cost of overwriting it and replacing it later. Ambushes make it harder and slower to train and I strongly prefer to train without them.

Gems are accepted at a 1:1000 ratio. I do not accept items, art, dragons, etc. Only currency.



10 - 275kt
11 - 275kt
12 - 275kt
13 - 275kt
14 - 275kt
15 - 275kt
16 - 250kt
17 - 230kt
18 - 200kt
19 - 175kt
20 - 150kt
21 - 130kt
22 - 110kt
23 - 100kt
24 - 80kt



Process

| | |
| --- | --- |
| | You send me a 1-way CR with your dragon. |
| | |
| --- | --- |
| | I'll accept the CR and attach a floracat and/or accent to your dragon so it cannot be accidentally sold or exalted. |
| | |
| --- | --- |
| | I'll start training your dragon, and will stat your dragon if you allow it. If not, I'll keep them untouched. |
| | |
| --- | --- |
| | Once your dragon has been fully trained, I'll send you a 2-way CR with your dragon, and you will attach the fee so the CR can be completed. |



Waitlist

If you would like to be pinged when I have a slot next, ask to be added to the waitlist! When a slot has been opened, the first person on the list will be pinged. If they do not reply within 48 hours (two days), the second person will be pinged, and so on until the slot is taken.

If, by the time you are pinged for your turn, you no longer need a dragon trained or don't have the fund anymore, please tell me! I won't be mad at you and I would rather know right away than force other people to wait unnecessarily long.

This should've gone without saying, but if you are not willing to wait, do not ask to be added to the waitlist. It is for waiting. That's what it's for.





History

The current dragon being trained, as well as all previously trained dragons, can be found on

this sheet. By default, I add all dragons here, but if you would like to not be listed on my history, please tell me and I won't record you on it.

With this sheet, you should be able to get a pretty good idea of timeframe and trustworthiness.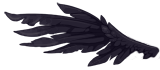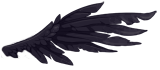 Art assets:
Poisonedpaper
Don't copy this thread. I've seen the format and exact text copied multiple times and I'm not okay with it.