Moved from the Creative Corner, although the thread is still open here
So I'm Hannar and I absolutely love writing! It's my favorite pass time, and so I figured, why not write some bios for people! Since I enjoy writing so much, I've decided that I wouldn't put any set prices for any requests!
So what does Pay What You Want mean?
Well, exactly how it sounds! You request me a dragon, I write you a bio for said dragon, and then you decide how much to pay me! And that could be 1kt, 5kt, 10kt, 15kt, more or whatever! Heck, you could give me 1t and
I wouldn't mind!
Gems work too! I will also write bios in exchange for art!
Anything you feel like paying is fine by me! Every bit of currency given is one step closer to my next lair expansion, after all! In all seriousness though, I just want to write! I've found that writing these bios are very enjoyable and stress-relieving.
If you would like a bio, please show me the following:
A link to the dragon
Dragon name
Dragon's preferred pronouns
Any relationships with other dragons you would like to be mentioned
Any other details you feel need to be added into the bio (personality, backstory, hobbies, fears, achievements, etc.)
*I can write bios for up to 2 of your dragons per slot!
PWYW slots!
1. RubyOfFire
2. Rizuki
3. Kiryo
4. Yura
5. Eeyorelvr
6. Philosophy
Pinglist! (in case all slots are taken but you're interested in a bio!
ScarredLightning
Lightshadow101
I tend to switch styles depending on what I think is necessary. For example, if the details you give me make me think of a more story-oriented bio, I will write it as such. If your details look like they demand a more descriptive, personality-based bio, that is typically what they will get.
However, you may specify which type of bio you would prefer if you wish! I will do my best to comply with your request!
I will do my best to pump these out as soon as possible with the utmost quality! However, I do have school, so I can't guarantee that all bios will be immediately completed.
EXAMPLES:
here, on this link
to see a full compilation of all of the bios I have completed upon request!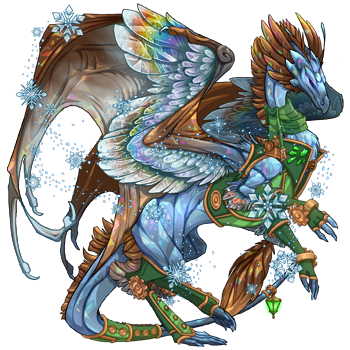 This is GlassAngel, and she's the single dragon in my lair whose bio is written in the style that I use to write requests. For some reason, I find that I write request bios far better than bios for my my own dragons(?) I don't really understand it myself >.<
Here are a few links to some of the dragons with their completed bios!
Wishlist:
Without doubt, I will do multiple bios for anyone who gives me any of the following (although this will almost positively never happen lol)

Affiliates!