General Pinglist:
@
CosmicFalcon
@
Salathielly
@
Quis
@
rotdeer
@
MeraHunt
@
gbot13
@
ells
@
Tala2121
@
Azuroru
@
DescendentMoon
@
septarianflare
@
mmuted
@
defenestrating
@
nappez
@
ghostlyplants
Gonna post the last chunk of this line tomorrow. It's been a long weekend, and I'm tired, and you don't need a third ping from me today. :) Enjoy the end of Rockbreaker's, everyone!
Quote:
The dance may have been nothing much to some, but for
Titus
, the dance at Rockbreaker's Ceremony was one of the most important moments of the year. He had been working with
Nibiru
since he arrived at the Citadel, begging them to let him practice under them, learning the ways his battered body would move.
He could not leap and flit like Nibiru could for so many of the more expressive celebrations they danced. The stumps of his legs would not allow it, and he refused to be taken as a pity case. He wanted to be respected as a dancer of caliber, like his mother and her teacher - who was now his teacher as well.
The strength it took to weave his body into shapes reminiscent of the mighty hills, mountains, and valleys of Dragonhome was more than most assumed. He looked frail, but he was often raised up on his arms, performing as upright as he could without his prosthetics. After all, was not the spirit of Dragonhome in taking what we had, something cast off by others, and making something beautiful from it?
Titus concentrated on his movements, but he was grateful and relieved that
Bier
had agreed to accompany him. It had taken him a great deal of effort to head to the Inn to even ask, and Bier had treated him - eventually - with kindness and concern.
Bier's playing changed from the assertive, robust sound to a lonely, mournful stretch. And it was here that Titus drew up his strength to perform what he and Nibiru called 'raising the Pillar.' From prone, he pulled himself upright on his hands, his torso and core straight and proud, his wings folded. All his balance was on his wrists, and it had taken him two years to develop the strength necessary to create the effect. Sweat poured between the feathers on his back, and he watched his hands, aware of every fiber of muscle in his body as Bier's fiddle soared in the darkness.
Above him, something screamed.
Titus' concentration shattered, and he fell, all his weight bending his wrist in the wrong direction. He yelped in pain as he fell, the impact striking the memory of old wounds, his stumps striking the earth with such intensity he saw stars.
The thing was on him, then. He didn't know what it was. His good eye was pinned into the dust beneath him, his blind eye wheeling wildly as he tried to comprehend what was filling him with such feelings of
pain
and
rage
and
want
. They coursed through him, filled him until he was shaking beneath its grip, its screams roaring above the crowd's gasps of surprise and horror.
Then its weight shifted, and its arms went limp beneath it, and it fell upon him, the pain and want seeping out of him slowly, like mud through a sand filter.
Titus was still filled with it when hands started to pull him free, and he struck out at them, gasping and wild, until the calming touch of another skydancer caused him to turn and see first
Setara
, then the mottled grey mass of a creature with a silver-clad arrow piercing it. On the edge of the crowd,
Lisabet
turned her bow in search of another, but none came.
<<Prev<<
Pair:
Radomir & Thorns
- @
AmethystLynx
@
WorgenWoman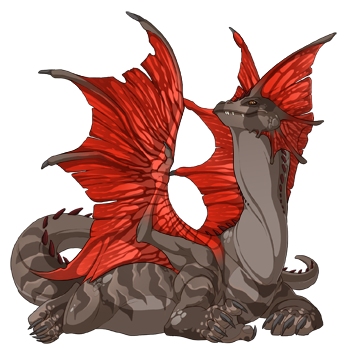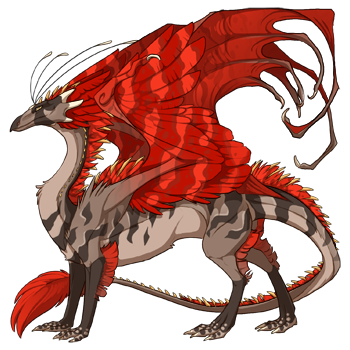 Everyone's on the AH, as well as listed on the front page. Thanks for taking a look! :)