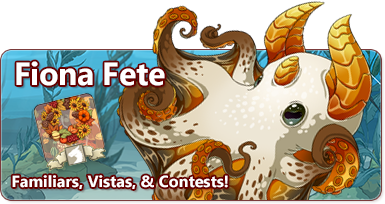 Friendship flourishes as faithful familiars furnish fresh friends
---
Fiona's Menagerie Expands!
Fiona
has befriended several new familiars, and will bestow them upon those who have a great
familiarity
with those of their kind.
18 new feats are now available!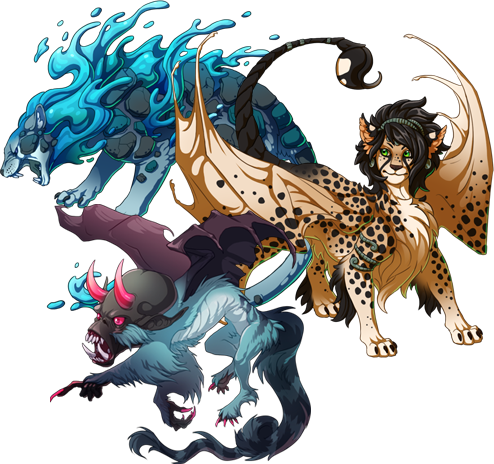 ---
Cozy New Vistas

The Treasure Marketplace
has a new cozy harvest vista stocking from time to time!
---
Rockbreaker's Ceremony Skin & Accent Contest
The eighth annual Rockbreaker's Ceremony will begin on November 22, and we're running a skin and accent contest in celebration!
Click here for more information!

---
Swipp Skins Retired
The Swapper Clan
has officially retired the following skins: