Golden's Clan
Draco Dormiens Nunquam Titillandus
Clan Info
| | | | |
| --- | --- | --- | --- |
| XX | | | |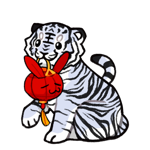 | | | |
| --- | --- | --- |
| XXXXXXXXXX | | |
Gen 2 Spreadsheet
Will Breed on Request
Hello! I've moved from NJ to the mountains of Maine,
we have a farm and I am a mother of 3. My work background over the years was in the nuclear fission industry, military computer sales and IT, reagent and laboratory equipment sales, and later election as town clerk along with election official, unfortunately right before and during the trump election and administration o.O.
Now in early retirement and wife of a Selectman, The Honorable "polarbear" LOL. =3

I avidly collect adoptables & Gen 2 Imperials.




Dragon Bio Graphics by
osiem
poisonedpaper
Microwavedcoffee
Recent Comments
Delete this comment.
Report this comment.
Add this player to your Block list.
This user is currently active.
This user is currently idle.