SeaDuchess' Clan
What is a wave without the ocean?A beginning without an end?
Clan Info
Lara || 22 || She/Her || FR+4


| | | |
| --- | --- | --- |
| | Welcome to the Shipbuilders' Guild | |
| | | |
| --- | --- | --- |
| aa | | |
Powerful nations formed an alliance to improve what they did best: Built the greatest machines dragonkind has ever seen.
The dragons of the Tidal Empire offered their navigation, trading and naval strategy knowledge; the dragons of the Tempest Empire offered their war hunger, their engineering and building skills; and then, the Shipbuilder's Guild was born.
From imposing Ships of the Line to fancy Liners, from invincible Battleships to worthy Cargo Vessels; they dominate the art of naval engineering, but most of all, the art of sailing…
...
"Beyond the horizon, little one…"






This is a Water-Lightning Clan!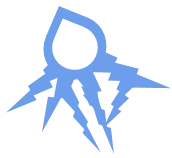 Personal Info



-Likes: History, navy, nature, writing, drawing and painting...

-Favourite bands: Rammstein, Sabaton, Schwarzer Engel and Caravan Palace.

-Favourite colour: Navy blue.

-Favourite animal: Humpback Whales.

-I'm obsessed with basically all topics related to Military History, especially the American Revolutionary Wars, Napoleonic Wars, The Hundred Years War, and WW1/WW2. If you want a long conversation, hit me up with these subjects.

-Favourite books: Master and Commander (Patrick O'Brian); Twenty thousand Leagues Under the Sea/Around the World in Eighty Days (Jules Verne); The Whale (Herman Melville).

-Favourite films: Titanic; Master and Commander: The far Side of the World and all Pirates of the Caribbean films.

-Favourite games: Dead Space, Assassin's Creed, Dark Souls, Warframe, League of Legends, Mass Effect, A Plague Tale, Subnautica and Bioshock.

-Proud member of the compulsive buyers' team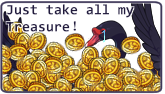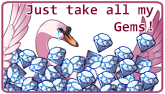 Badges!
Message in a Bottle Contest
Water vs Ice II
Water Events
Pumpkin Push 2019: Maize Maze
Lilypads and Lanterns – Water in The New Year 2019/2020
Pladge
Blanket Fort
On a Roll: Sushi Push
Bento Box Rush
Sornieth Winter Games
2020
2021
Masquerade Style Guide
LEAP Push
Coli Drop Challenge: Trickmurk Circus 2020
Cloudsong Corgis
Breezy Badges
Spring Cleaning for Raffle Funds!
Coli Drop Challenge: Mistral Jamboree 2020
Mistral Mascarade 2020 (Dutchman got 1st place!)
Potions of the Ocean Push
Wavecrest Saturnalia 2020
Wispwillow Badges
Raiders of Un-Island
Birb Gatchapon
Birb Feeding Grab Bags
Water & Wind Birb Push!
Gone Fishin' Push
Wind vs Plague 2020
WxP - Necropolis Runaway
Fresh vs Salt push
Fire Friend Tank 2020
Ember Toss - FF 2020
Crustaceans & Crusades push
Crustaceans & Crusades push: Coli Quest
Starfall Celebration 2020
Pladge 2.0
WITNY 2021- Midnight Beach Party
An IMPoster Among Us
Winter Games Uniform Showcase 2021
WC 2021 - Bayou Bash!
WvE 2021 - Bath Salt Bonanza!
Not-a-Gatcha Water Fundraiser - April 1st 2022
Hydration Push - November 27th 2022
Relic Raiders - WCS 2023
Recent Comments
Thank you so much !! I really love your lair with the water theme ! You are the best sea lair have see ! :3
have add your comment on my POTC dragon bio
Also yes Master and Commander is the best movie ever made. I've had trouble getting through the books… I have to inquire if you're read the Temeraire series.
Andorinha (#61028021) Was on the front page!!! A stunning aviator! She will certainly reach new heights this year!
I know this is pretty random but I absolutely love your lair! I'm also into history and ships (and Sabaton, for that matter) and it's always cool to see other people who like the same things, plus your dragons are all super awesome!
Delete this comment.
Report this comment.
Add this player to your Block list.
This user is currently active.
This user is currently idle.