Allstohel's Clan
Dragon design is my passion.
Clan Info
---
---
| | | | | |
| --- | --- | --- | --- | --- |
| Pu[/url] | | | | |
---
---
---
---
Exalting Lair
---
---
Adult - FR+8 - She/They
PMs and Pings are always welcome!
Hi, I'm Hel. Please think of me as a very approachable, friendly person and don't be scared to message me for whatever reason. As a person in their mid-twenties, I prefer to interact with other adults, but I am happy to provide game advice and help to everyone. I take a long time to message as it's very energy-intensive for me, but even if I don't reply for a while please know that I will eventually, and feel free to poke me if needed.
Most of my dragons are not for sale, but if you see any in the fodders/sale tab, in my hibden projects tab, or that look particularly neglected and you're interested in buying them, feel free to inquire. You can also ask me to reserve you a dragon of specific colours if I have a pair capable of producing them, and I'm always happy to help with breeding projects.
I enjoy writing lore, though I often procrastinate putting it into bios as I become a perfectionist about it. If you want to chat about lore, do go ahead and message me. If you buy a hatchling from one of my pairs I'm also happy for you to include the parents in their lore so long as you check with me first.
My current main interests are in animals, Transformers (my two special interests), Baldur's Gate 3 and World of Warcraft (and of course FR).
---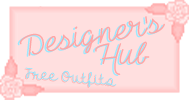 Find my tumblr blog here:
tumblr:
https://allstohel.tumblr.com
- I post lore and writing that I don't put on FR
---
Just want to note for staff that I use a VPN so my ip address may change.
Recent Comments
and that's how starscream transed her gender. she really needs a turn in the flyer genderswap machine that seems to have been built in the last few years
Just here to say your avatar dragon is really pretty, I don't think I've seen a better use of darts before!
I just wanted to say that, I read your name as "All - stow - hel" and it gives me cool Norse mythology vibes
To add to all the other pronunciations of your name, this is how I read it(atm, at least)

Ull-stow-hel with the last syllable having more of a wh at the front and the L ending fast, emphasis on the first syllable, last two syllables said quickly enough to almost blend into one syllable(which is why the h is more of a wh)

(so many permababies! I am scooping up Noon, Mochi, and Corsodyl and giving them a big ol kiss on the forehead, what cuties!!)
(I have a tiny gremlin tab called Beast because it was a quarantine for SourGum and have to resist getting more little beasts on the regular. Too many dragons...)
How cool are Scythe and Haephet wow! I love that you have an ice lair with such a prominent plague aesthetic. It looks awesome!
Oh gosh, thank you so much for your kind comment on Lambda!! Your lair is quite the eye-catchers themselves, love the aesthetic! Have a great day! :]]
Delete this comment.
Report this comment.
Add this player to your Block list.
This user is currently active.
This user is currently idle.