Clan Info
Hello. I'm the art director and content manager here at Flight Rising. Jean Luc and I want to thank you for playing our game!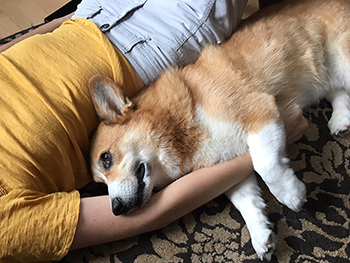 Recent Comments
I feel like Crowned Bonepriests were the poster child of delta, I actually didn't remember they were in scorched forest.. its quite sad they're no longer there or in 4 packs, I would have preferred them native to delta. Although I do appreciate the effort to fix details in the game!
"Crowned Bonepriest has been removed from Sandswept Delta. The Delta is a level 9 venue. Crowned Bonepriests are level 7 and native to Scorched Forest. "
I love the phrasing of this, you make it sound like they were an invasive species! Thanks for keeping things up-to-date with the announcements tab!
Nekroba: While it's possible to add in multiple instances of the same enemy and adjust the level on one of them, it's our goal to keep the enemies in the coliseum unique. The Bonepriests existing in multiple venues were a leftover from our launch, when we had very few enemies to go around.

wnd: We don't need any more Ingos in Sornieth. It would be too much badness.
Delete this comment.
Report this comment.
Add this player to your Block list.
This user is currently active.
This user is currently idle.