Gilded dragons grace the skies in
today's update
!
Filigree
The newest tertiary gene, Filigree, applies a delicate gemmed lattice across the face, neck, and wings of a dragon in its tertiary color. Filigree is available now in the
gem marketplace
!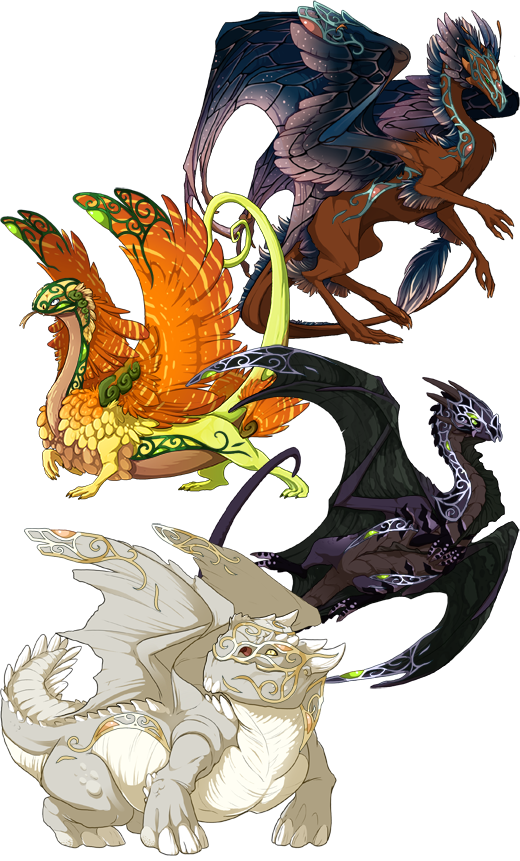 Gather up New Friends
Dragons with a level 10 or greater skill in
Foraging
or
Insect Catching
now have a chance to
gather these elusive familiars
.
Jigsaw Additions
Over at the fairgrounds,
Jigsaw
has gained 7 new puzzles to complete. A careful eye will help you put them back together! Please note that these puzzles may not appear in the puzzle rotation until rollover of the 24th.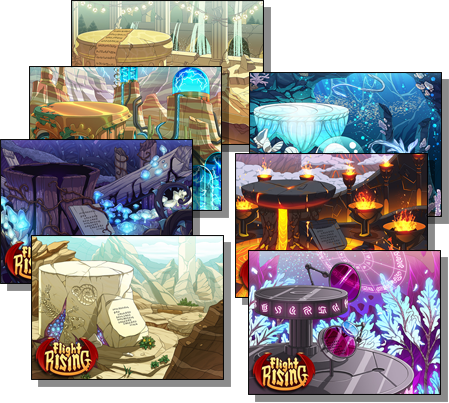 New Exaltation Pillars
The code for exalted dragon pages has been rewritten. We are working to add pillars for each flight that better captures the individual flavor of the element. We have recently added light, shadow, water, fire, and lightning pillars for each of the flights. This coming
Tuesday
Wednesday, our final pillar will be released for the wind flight!
Additional Updates:
As the seasons cycle, so do our items! Spring Breeze and Vista: Spring now have a chance to stock in the treasure marketplace. The winter items have cycled out until next year.