(EDITED FOR THE COLOR EXPANSION)
These Wildclaws have wandered far from the Shrieking Wilds, and can be found anywhere that land meets water, as they prefer the sound of waves crashing on rocks and the fragrant spray of the ocean and sea. Many enjoy diving for their prey, their skin colors and patterns acting as natural camouflage among the kelp and coral reefs.

*There is a small population native only to the Sea of a Thousand currents that have a slightly different color range, detailed below the images.
Subspecies Requirements:

?
?
?
?
?
?
?
?
?
?
?



?
?
?
?
Identifying a Shorerunner:
---
FLIGHT
Nature or Water (officially a Nature subspecies)
BREED:
Wildclaw
GENES:
Poison/Toxin with Underbelly, Thylacine, or Spines
COLORS:
They tend toward
Primaries:
caramel, sand, tan, beige, stone, taupe, slate, driftwood, latte, dirt, clay, sable, umber, soil, hickory, tarnish, ginger, brown, chocolate, copper (essentially caramel-copper) or a rare coral or blush (Outlier).
Secondaries:
phthalo, caribbean, teal, aqua, spruce, pistachio, seafoam, mint, jade.
Tertiaries:
anything between azure and jade.
*The "Outlier" Wildclaw has an exclusively Coral or Blush Primary (very distant from the other primaries), and the complimentary Carribbean secondary with near/matching tertiary.
I still hold a breeding pair for Outlier Wildclaws, though only currently breed them upon request: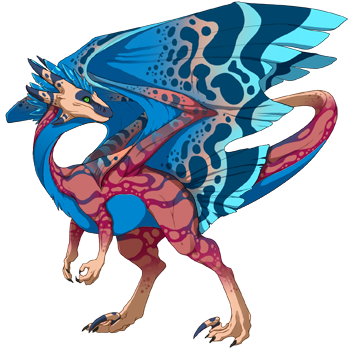 Ping me @
Smocksinabox
---
So far I have been classifying these subs in a few different ways,
dependent on the subspecies requirement and the individual's parents
:
Emergent
- dragon has the all the correct colors/genes specifications and Flight, but both parents have misses among genes, colors, breed, or flight requirements.
Mixed
- dragon has correct genes/colors specifications and Flight but at least one parent has misses among the requirements.
Pure
- dragon has all correct genes/colors specifications and Flight, as well as both their parents.
This is all silly and complicated, but it actually helps me organize and align families.
---
I do have a pinglist started, so if you want to be added just let me know!