Due to personal problems and not so personal problems i stopped doing commissions in a cowardly way and now i want to get back into drawing for sketching dragons is super fan to me ;;
im just going to make it open
PWYW
with a few rules
Only TREASURE and GEMS allowed, im not looking for items (Except gens but im very picky).
UPDATE, IMPORTANT:
Dont worry about the price either!
It doesnt matter if you pay me 100kt or a kidney and 5 immortal souls, the price doesnt change my view on what im drawing, aka,
not because someone paid more/has more to pay means they will get something better.
Thats the reason this is a PWYW! :D i hand people drawings in exchange for art experience! Firework
ofc i cant deny that money keeps me going but y'know, It helps with the motivation to keep drawing until i get the hang of it again
No one is stopping you from paying me 1 gem or 1 treasure but beware i will ban you from ever getting art fro me ever again.
ONLY FLIGHT RISING DRAGONS, im looking to draw anything from inside this petgame :( sorry for the limitations.
All skins and accents and items are allowed.
Sadly you can not choose the style however u can politely ask if i could try to add shadows or if i could do something like another commission.
i should remark that my style changes A LOT withing each sketch ;; some have hard lines and some have thin lines, the explaimes in here are by far my favorites
** this is due im more likely to draw the sketches when i need to let go of my art block which means tha ti can not control the way i sketch!
There is no limit on how many dragons you can ask to be drawn however be aware that i usually go in batchs of 3 and if you ask for 10 i would possible do 1 or 2 along others order.
Thats it! :D usually harder to do dragons take longer so please dont feel bad if someone with a simplier dragon gets their art done first. I will be sending the finished product via message
You can pay before or after all up to you :))
EDIT:
ADDED:
WISHLIST
Due to many people asking for it :o here she be the wishlist

ONTO THE EXAMPLES!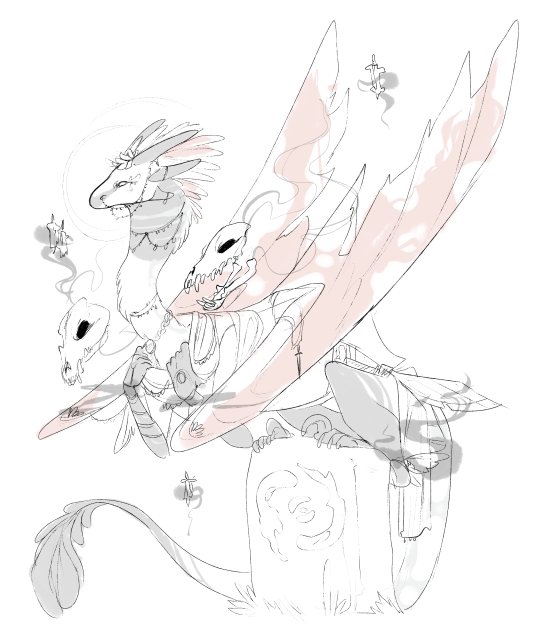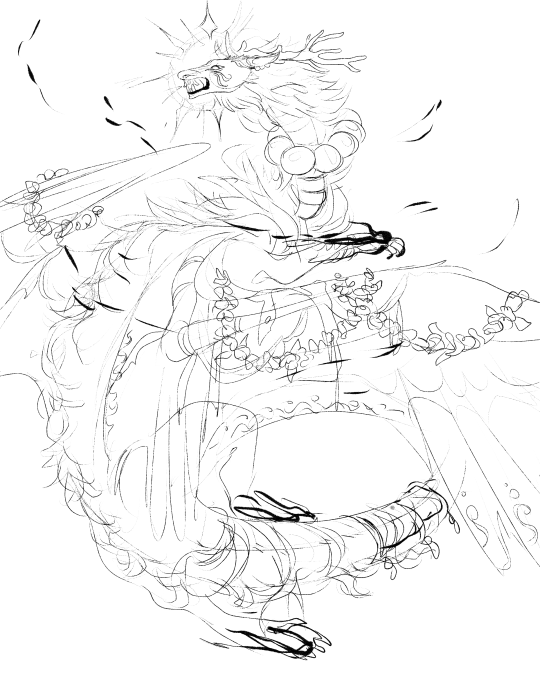 I usually re use a lot of poses but feel free to ask for something specific :o
ORDERS:
NO ANSWER:
Kalistys
Abs0lute
NEXT BATCH:
NorthernLiights
eliijaah
Looshiana
Firnenfire
Naegiri
Wraith296
// wait list:
¿WHAT IS A WAITLIST, WHAT IS IT FOR?
- being in the waitlist means u got a lost for the next sketch batch i'll be taking, HOWEVER, just beacuse u are the first one in the waitlist doesnt mean you'll be the first one to be drawn.
You will be pinged and THEN you must post your dragon AND ONCE YOU POST YOUR DRAGON you will be in line to be drawn.
TLDR; i will ping you to post a dragon and then you will be on the real list
Quote:
Aidan SinGambino Delotha plantfaun rascal2002 2CalmWolf sassyatta 2GhostQueen13 Disillusionist Wraith296 2LadyLarkin fotia eliijaah Siouxsie Looshiana Naegiri Looshiana Firnenfire SeaEagle LPSvsS NorthernLiights Starlightsgaze SnowyHills desertsunne nephelle SarcasticHawke
---
+4fr time
-->
dabs
PWYW sketches
Hi my namy is Alú and my life is a mess!