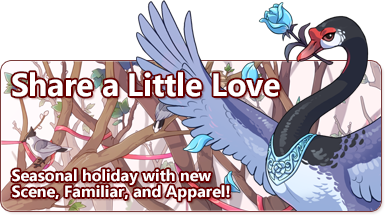 A new tea set, scene, and familiar join this seasonal event in
today's update
!
Love is in the Air
From now until February 18 at 22:00, the following seasonal items will be available, after which time they will cycle out until love is in the air once more~
Galore
may have some tokens of affection that he wishes to give you. Be sure to visit him during this special event!
Sweetheart Noggles
and
Lovebird Tea Sets
are dropping from all enemies in
the coliseum
for the duration of the event.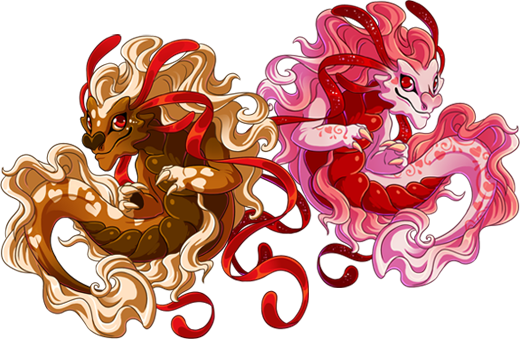 Lovebird Landscape
is available to
alchemists level 6
and above for the duration of this holiday. This recipe features boosted XP for the level of recipe, allowing lower-level alchemists to rapidly gain levels while brewing it! Head on over to
Baldwin's Bubbling Brew
to create a picturesque scene.
Sweetheart Swan
is available through
Swipp's Swap Stand
for 25 sparrow skulls and 20 Carpenter Wax. (don't worry, we've added this trade to swipp's pool multiple times over. So much so that you may get a bit tired of seeing swans this week!)
Enamored Swan
is available through
Baldwin's Bubbling Brew
for a limited time. Alchemists level 3 and above can bring this beautiful bird to life!
New this year,
Charming Swan
is available through
Fiona
for those who have achieved awakened status with their Sweetheart and Enamored Swans! Three corresponding feats are now available at Fiona's Fantastic Familiars.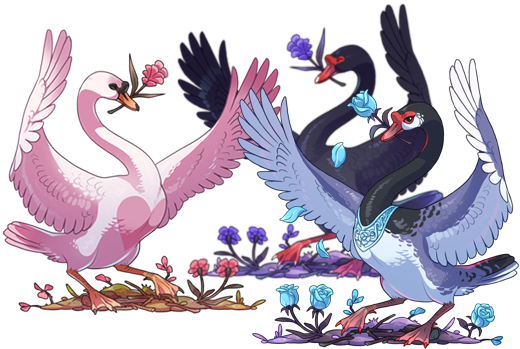 Lovely Seraph Jewelry
and
Love's Herald
have a chance to stock in the
treasure marketplace
as individual items and as a bundle
Lovely Seraph Jewelry
---
Trickmurk Circus Skin & Accent Contest
The eighth annual Trickmurk Circus will begin February 21, and we're running a skin and accent contest in celebration!
Click here for more information!

---
Additional Updates:
The Fiona Feat, Deathly Afraid, now requires Relaxed bonding level. It was incorrectly marked as Companion previously.
The recipe for Scene: Lovebird Landscape now requires greyback sparrows instead of black capped budgies, so they will be more easily farmable in the timeframe
Stormcloud Harpies and Clouddancers have had their encounter rates in the Coliseum increased for the duration of the Love event.