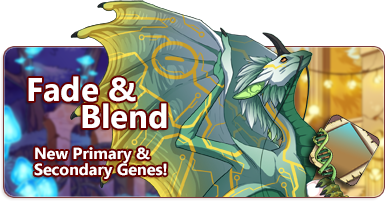 A simple set of primary and secondary genes showcase the wild patterns of tertiaries! New enemies in have appeared in Harpy's Roost!
---
Fade & Blend
Fade and Blend are a new set of primary and secondary genes available in the
treasure marketplace.
These simple genes fade from one color to another. They allow another option besides basic and iridescent as a base when you want to apply a patterned tertiary gene that may clash with some of patterned primary and secondary gene.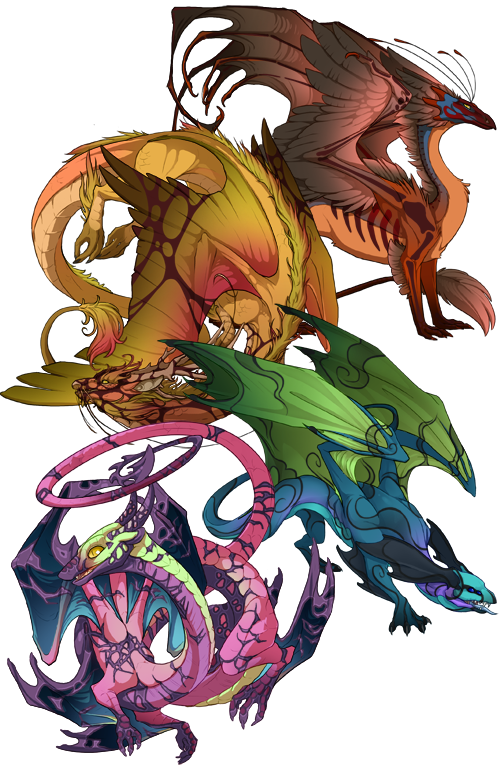 ---
Harpy's Roost Updates
The Cliffs of
Harpy's Roost
hold new dangers, as assassins stalk the dragons who dare trespass in their territory. Does your clan dare to explore further inside?