Dragon Lair
Nesting Grounds
Gather Items
Clan Profile
Hoard
Messages
Merch
Marketplace
Auction House
Trading Post
Crossroads
Custom Skins
Fairgrounds
Coliseum
Dominance
Dustcarve Dig
Forums
Dev Tracker
Which Waystone
World Map
Search
Dressing Room
Scrying Workshop
Game Database
Encyclopedia
Media
Support
Click or tap to view this dragon in Predict Morphology.
Expand the dragon details section.
Collapse the dragon details section.
---
Personal Style
Apparel
Skin
Scene
Level 1 Skydancer
---
Biography
xxxxx




▬▬▬▬▬▬▬

xx

Lelia.



▬▬▬▬▬

xx

Lady-in-Waiting.

And, here and there, in groves about this grass, like wildernesses of dreams, sprang up fantastic trees, whose tall slender stems stood not upright, but slanted gracefully toward the light that peered at noon-day into the centre of the valley.






▬▬▬▬▬▬▬

xx

biography.

Lelia is the Lady-in-Waiting to the Queen Consort, Ealda. She is often perceived as quite timid, which is especially obvious in the presence of the King, his closest retinue, and the Consort. She is ignored for the most part, and goes about her duties in near-silence, only speaking when spoken to. When not in the presence of anyone she fears, Lelia can be cold and even haughty, though she has done little to actually garner respect within the court.


_____

Lelia's daily duties include helping the Queen bathe, dress and waiting on her throughout the day. Any fault on Lelia's part is harshly reprimanded by Ealda. She has no love or loyalty towards Ealda, and plays with fire by providing information of the Queen Consort's daily undertakings to anyone who she thinks will be able to manipulate. Unfortunately, she isn't quite as clever as she thinks she is, and this is really a very dangerous game to be playing.


_____

Lelia was born to a noble household, and grew up learning of the country's history and hierarchy. When given the option between marrying a rather unpleasant Duke, and being sent to wait on the Queen, she chose the latter. Upon first entering the Palace, she was excited, curious and a little-headstrong. Within days however, she learnt that to show arrogance in front of the Queen was to invite her wrath, and so Lelia began to work on keeping her head down.



▬▬▬▬▬▬▬

xx

relations.



Ealda • Queen Consort

Lelia's mistress, who she spends her days waiting on. No love or trust between them.



✦


name • friend

Example: Eleanor and Agrippa have known eachother since childhood. They are inseparable.



"

xxx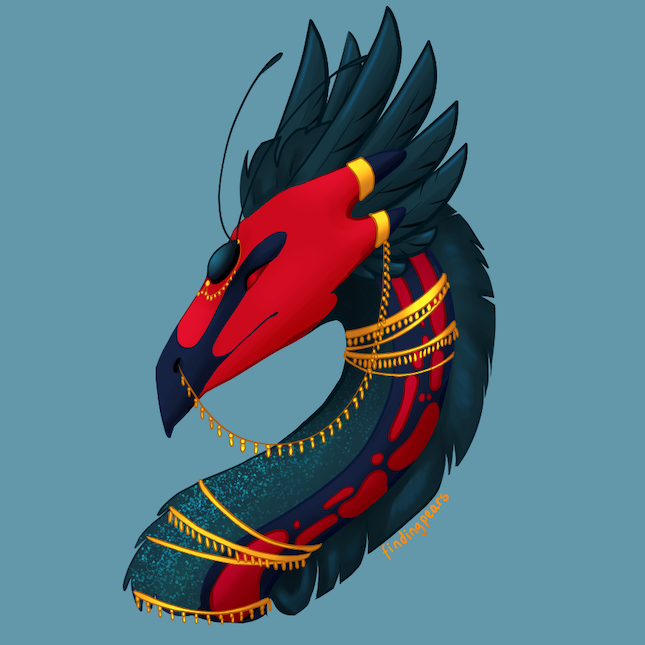 Art by me
▬▬▬▬▬▬▬

Jewel adopt by Tune



▬▬▬▬▬▬▬
Click or tap a food type to individually feed this dragon only. The other dragons in your lair will not have their energy replenished.
Feed this dragon Insects.
This dragon doesn't eat Meat.
This dragon doesn't eat Seafood.
Exalting Lelia to the service of the Arcanist will remove them from your lair forever. They will leave behind a small sum of riches that they have accumulated. This action is irreversible.
Do you wish to continue?
Names must be longer than 2 characters.
Names must be no longer than 16 characters.
Names can only contain letters.
Names must be no longer than 16 characters.
Names can only contain letters.