WishUponADragon's Clan
Second star to the right and straight on 'til morning!
Clan Info
A passerby through the Foxfire Bramble may occasionally feel as though they are being watched. This is normal. Seeing things in the edges of your vision that vanish when looked at head on is also normal. Best to walk a bit faster though, just in case.
If one does decide to linger, they might be approached by a dragon. Or two. Or twenty. They'll offer directions, and company, and food, and a place to rest. Visitors are rare here, and they're cherished by all who live in the bramble.
~~~~~~
If you see a dragon in the guests tab that you want, message me! I'll probably be willing to come down on price if you ask.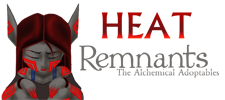 Recent Comments
Thank you so much for the CR Q-Q I'll keep your username on file and if you ever see a baby you like from my hatchery, you can have it for free
Hello! I'm very interested in one of Seeker and Visia's kids for a breeding project! Can you let me know if you breed them again and get a male baby? Thank you so much!
Delete this comment.
Report this comment.
Add this player to your Block list.
This user is currently active.
This user is currently idle.