Yugi's Clan
Dragons with bios will sometimes be named, then resold
Clan Info
currently working on a lore rework.
-canon fandragon lair
-
exalting lair
(exalting =/= death in this lair lore! check the first tab for rescuing etiquette)
-ties to light, shadow, arcane
-canon subspecies lair
THIS LAIR (tries to be) TRAVELLER FRIENDLY!! Do not be alarmed by my default name for fodder ("Traveller"), as i do NOT exalt actual travelling dragons.
I try to make sure to check bios of dragons before i exalt them, and if I see a bio that is NOT just scries, I will hold (for at least a week), resell or return the dragon depending on its bio.
recieved a flower-o-gram from mauvepanda
to be fair, you have to have a very high iq to understand duel monsters. The strategies are very subtle, and without a solid grasp of screwing the rules most victories will go over a typical duelist's head. There's also Yugi's nihilistic clothing choices, which is deftly woven into his deck choices- his silent spellcaster deck draws heavily from his backseat dueling, for instance. The duelists understand this stuff; they have the intellectual capacity to appreciate the depths of this game, to realize it's not just a game, it's a shadow game that determines your LIFE. As a consequence people who dislike Duel Monsters are sent to the Shadow Realm- of course they wouldn't be able to hold up against- say, a Crush Card Virus and a Blue Eyes Ultimate Dragon, which references the epic struggle between the Pharaoh and his priest so long ago. I'm smirking right now imagining one of those addlepated simpletons scratching their heads in confusion as I ritual summon the Black Luster Soldier right before their eyes. What fools- how I pity them.
And yes, I do have a Dark Magician Girl tattoo. And no, you cannot see it. It's for the ladies' eyes only, and even then they have to demonstrate they're within at least five inches (preferably shorter) of my height beforehand. Nothin' personnel kid
Note:
OMAE.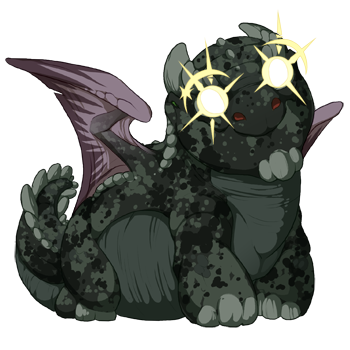 Recent Comments
Delete this comment.
Report this comment.
Add this player to your Block list.
This user is currently active.
This user is currently idle.