crystallarium's Clan
vibing in the coli
Clan Info
.
.
.

C l a n
G l i m m e r i n g - I s l e s


.
.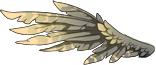 .
L o r e
.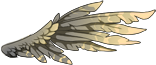 ....


In a dusky city secluded from the rest of the world resides a lair of dragons whose differences brought them together. Many were outcasts or thieves, tricksters or shamans simply looking for a place to call home. Many come and many go, but at the end of every night you hear their calls of joy on the wind and sorrow on the rain. There's always a place to call home, you just have to follow your heart.

This is an exalting lair! I often fall out of love with many dragons that I impulse buy, or even ones that I've loved for ages. If I buy a dragon from you and it already has levels put on it, you can purchase the dragon for the levels I've trained it to. If the dragon is draped in apparel and has a skin/accent on it, I'm most likely keeping it. If I do not wish to sell a dragon please respect my decision.

I'm not a terribly shy person, but I am antisocial. Feel free to message me if you'd like to, and I generally accept friend requests if we've talked before. Life keeps me busy a lot but if you send me a message I promise to eventually respond! (I'm +2 Flight Rising time)

Special note to the Admins: I share computers with friends and fight with CiriOfRivia for who gets the computer first. I also share wifi with my partner!



.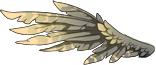 .
L i n k s
.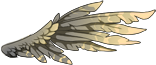 Recent Comments
What's this I see with mine two eyes? The sweetest bean with the prettiest lair? INCREDIBLE! MULTITALENTED! GLOWING!
I really love your lair aesthetics and absolutely love your clan lore! You did an amazing job with it all :D
Delete this comment.
Report this comment.
Add this player to your Block list.
This user is currently active.
This user is currently idle.