Clan Info
Welcome to The Lair! Tread carefully, as the guardians are protective of their territory. Harm none, and no harm will come to you, traveler!
Current matriarch. Rosethorn!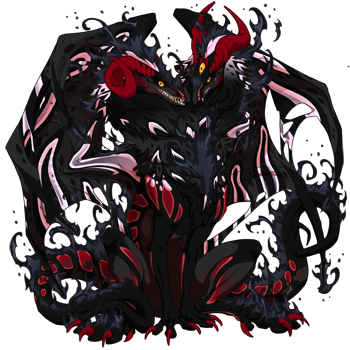 (History is incomplete.)
Former Patriarch:
Journey 6/9/16-1/7/17
Former matriarchs:
Frostburn (Reign 1/24/15-6/9/19).
Rosethorn (Reign 7/6/13-unknown).
And the clan mascot. :)
Honorary mascot. Visits often and like to steal meals, but brings small frogs as gifts.
Clan Honors:
Recent Comments
i made another rare breeding pair-Trans Pride Undertides. they are the only pair for their color/genes. they hatched babies #3 & #4 in the game but i think i priced them too high LOL! lemme know if you want one <3
oh wow i wish i knew you were there. IDK when you tried it, but i've been there since April 2019. been hooked on Lioden since LOL.
it's too bad you don't play Lioden, i breed Pride Lions there, too! just Trans Pride Flag colored for now. their color wheel is more muted to natural except for some colorbomb bases. but that's where i spend most of my days.
Happy Pride Month! i have some Pride babies on the ground right now, and i'm taking requests for nests from my besties. there's Arogens and an Enby baby in my Sales tab that i can pull for you should you want, or pick a pair to nest <3
i'm happy you like your new baby. they are rare beauties indeed. i avoid mass breeding so i'm not flooding the market LOL! they are for friends only <3
Delete this comment.
Report this comment.
Add this player to your Block list.
This user is currently active.
This user is currently idle.