@
Farvel
You have so many pretty dragons that it took me forever to choose. Even as I write this up I'm still swapping out dragons because of cool color combos and skins. I didn't mean to choose only Wildclaws but uh.. you have a lot.And I did look through your HDen, but they still all came from the main lair XD
1- I try not to choose dragons who wear only skins, cool as the skins may be, but Zion is just so relaxing to look at. The smooth purple tones that are really dark at the top and fade away towards the feet, it's really nice. I checked him out in the Scry to see what he really looked like and that is most certainly a dragon I would have snapped off the AH in a heart beat.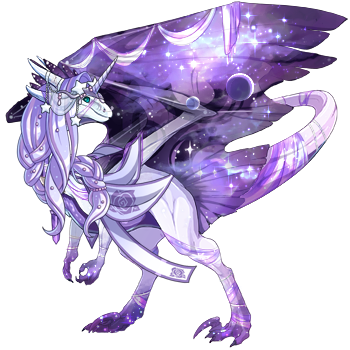 2- I've just noticed that my top 5 picks are all Gen1's as well as Wildclaws. Oops? No wonder they're so lovely! Eran is up next, and while I love his matching familiar he doesn't remind me of a bird or harpy so much as a Mummy. An ancient Pharaoh out looking for those who disturbed his rest and stole his gold. Maize Python gives him a beautifully antique look to go with his bandages.. err... wings. and his spider and the cobwebs, if not a Pharaoh, maybe a porcelain doll who's spent too long in the cabinet and has decided to go for a walk.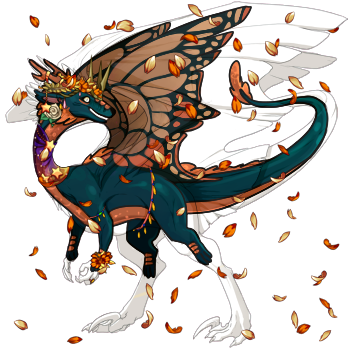 3- My rule on not basing my picks on skins is being smashed to pieces. I don't really have another reason other than I love the skull on his hip. HOWEVER I did take him to the Scry too, to see what he looked like underneath, and his colors match so much better than I would have assumed! The alloy wings match the purple spots in his petals, and the terracota capsule brought the PERFECT amount of brightness to the whole thing.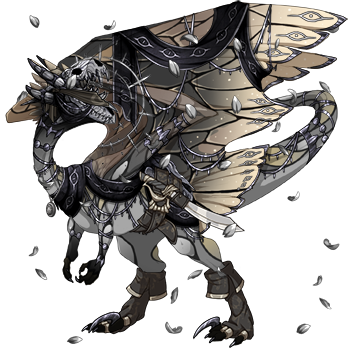 4- Corvus is a beautifully blue boy and I love him. I love the sleek blue of his cloak with the sleek Metallic of his body (what you can see of it), with all the bits of star and moon jewelry. I wasn't sure if the circle of black-blue was the moon or the center of a crescent moon, but I don't care because I love it all. Very very blue.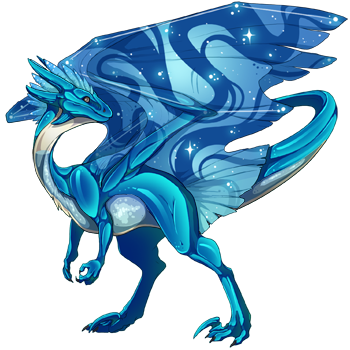 5- Ceneus is my last blue pick, but I do have other things to say other than YAY BLUE! I love the decision to add a pristine white scarf to go with the sea of blue and grey, it really stands out but not so much as to be distracting. I almost didn't realize the Larkspur ornaments were there they worked so well with the bits of white to go with the flowerfall.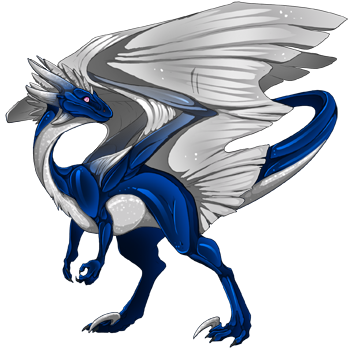 Are you ready for a scary story...?