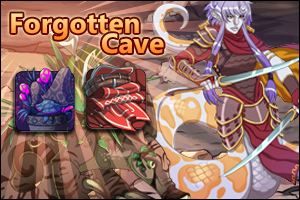 The Earth Flight has endeavoured to map the many cave systems of Sornieth. An ancient lair, long forgotten, has been rediscovered; however, its new caretakers have no love for dragons...
Click here to read more about today's update
This afternoon we ran a live update where items were added to the update as they were implemented into the game. This update is now complete and is no longer live, but we enjoyed chatting with everyone as we added things to the game in real time. Thank you for a fun time!
Forgotten Cave Encyclopedia Entry:
The eighth coliseum venue information page has been added to our encyclopedia.
Click here to have an peek at the monsters and treasures of the Forgotten Cave!
New Wildlife to Befriend
Not every cave-dweller is hostile, and many may choose to treat with or befriend a benevolent dragon.
Elemental Shift:
The elements have shifted!
Corpse Cleaner
has shifted from a plague opponent to an earth-aligned foe!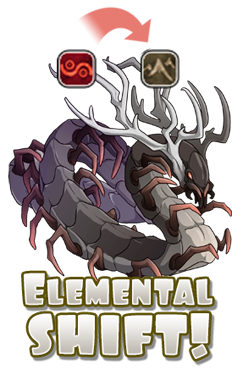 A Hoard of Loot
The dwellers of the
Forgotten Caves
have a variety of new resources to collect and hoard. Does your clan have what it takes to claim them?

Forgotten Cave: Skin Additions
Clans who descend to
The Forgotten Cave
may emerge with new decorative patterns. Additional Forgotten Caves foes now have a rare chance of dropping themed skins when defeated! Thanks to @
Adakii
and @
Catfeather
!
Rockbreaker's Ceremony 2015 Skin & Accent Contest
A reminder that the third annual Rockbreaker's Ceremony will begin November 22, 2015. To celebrate we are running a skin and accent contest honoring the earth flight.
Click here for more information!

Additional Updates:
The Forgotten Cave has had might/acuity/ability battle stones and unhatched eggs added as rare and very rare drops for every element, patching any gaps.
Hybrid Battle Stones no longer drop from Forgotten Cave, as these stones are intended for higher level venues. (might/acuity added)
Corpse Cleaner and Crowned Bonepriest no longer drop Stinglash and Albino Dasher
Parasitic Fungus and Bramble Guardian no longer drop Diseased Fungus and Glow Mushroom.
Southmarsh Podid have experienced an elemental shift, and are now neutral enemies in The Mire (previously water).
We have updated the following rules and policies: Rules & Guidelines, Forum Code of Conduct, Suggestions Forum Policy, Naming Policy. These updates focus on further clarifying and streamlining our existing rules/policies. In using the Flight Rising website, you agree to these rules and policies. Please read through these updates at your earliest convenience.
We are testing a new image generator which is currently enabled for exalted dragon pages. As a consequence, dragons that were exalted as hatchlings will age if they are old enough.