You look up, marvelling at the star-studded sky, careful not to fall off the edge of the cliff. You're so absorbed in the sights and sounds around you that you almost don't notice three dragons land next to you, one of which rushes off almost immediately. The one the right speaks first, a smile curling around the edges of her voice, the whispering of her starlight guise blending with the swishing of the grass.
"Hello, I am Stormcage, and I run the Altair Draconis Hatchery alongside my sisters. The hatchery gets its name from the nightly alignment of the star Altair and the constellation Draconis."
Another steps forward, smiling benignly."Hello, I'm Royalblur, and I co-run the Altair Draconis Hatchery alongside my relatives. We hope you like the dragons." He walks back into the shadows, away from the spotlight.
The one on the left returns from breaking up a scuffle between two hatchlings, and greets you enthusiastically. "Greetings, I'm Baenre, and I also co-run the Altair Draconis Hatchery alongside my blood relatives. We trust you to provide our dragons with a loving home."
The first one steps towards the edge of the cliff, beckoning you to follow, and the side of the mountain drops away, and you look down to see small multicoloured specks frolicking at the base. She smiles at the astonished look on your face, saying proudly, "We breed only the finest dragons and put them up for adoption. However, here are some ground rules before we begin -- "
RULES --
1 - Be polite! If you're polite I'm almost guaranteed to work with you :D
2 - Please don't take just to exalt, they're my babeys. If you change your mind, send them back to me and I'll put them up for adoption again.
3 - Include the word "Polaris" in your post to show you've read the rules.

4 - I'm subscribed, no need to ping me, but I don't mind if you do.
5 - One dragon per person, per day.
6 - If you break one of the rules on this list more than three times (apart from the exalting rule, which if you break once you will be blacklisted), you put yourself at risk of blacklisting. After being blacklisted three times, you will be banned from adopting.
And that's it!
7 - (Optional) Please bump at the end of your post so more people can see this!
Affiliates --
You decide to follow Stormcage, through a narrow passageway and emerge into a large cave with dragons frolicking and playing on the sandy stone floor. Torches line the sides of the room, filling the cave with a warm orange light.
Named -- Abner
Plum Crystal, Fog Bee, Wisteria Veined, Coatl Male, XYZ
Named - Ambar
Twilight Crystal, Stonewash Bee, Smoke Veined, Coatl Male, XYZ
Named -- Nirya
Robin Python, Aqua Bee, Abyss Smoke, Spiral Female, XYZ
Named -- Nagel
Platinum Python, Turquoise Butterfly, Aqua Smoke, Spiral Male, XYZ
Named -- Flora
Teal Metallic, Ultramarine Bee, Stonewash Runes, Skydancer Female, XYZ
You thank Stormcage, leaving her to soothe a wailing hatchling, and you're about to leave when several nests tucked away in a glittering cave of ice catch your eye, and you take a closer look.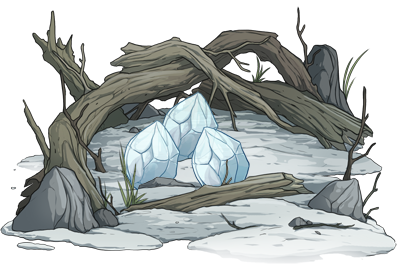 Date -- 25/9/20 (GMT +8)