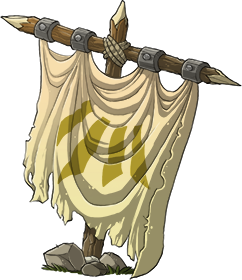 Welcome everyone to my own personal quest log. Here, I will record my progress for all the user-made challenges that I am attempting, as well as any personal goals I've set for myself. Links will be provided to all the necessary threads, so simply follow the table of contents if you wish to find something in particular.
I'm a very stubborn person, so once a challenge or quest is up here I will likely stick with it no matter the difficulty until I've deemed it complete. The only challenges likely to come down are personal ones, as I might change my mind about breeding projects or gene makeups. Or I get extremely bored with one, as that tends to happen, too. So strap yourselves in for the long haul, because it only gets worse from here!
Also, please do not post here. I understand that sometimes you want to offer encouragement to those doing such challenges, or ask questions about fonts and pictures used in the thread. I'd prefer these sorts of things be mailed to me, to avoid clutter and to leave room for this thread to expand as I add new challenges and sections. Thank you for understanding!
Long Drop Coliseum Challenge
Coliseum Scavenger Hunt
100 Hatchlings Challenge
100 Jims Challenge
Extreme Patience Breeding Challenge
A Scattered Journey
Personal Breeding Projects
Personal Gene Projects
Miscellaneous Personal Goals
- - -
COMING SOON
Xtreme Patience Coli Challenge
The Legacy Challenge
The Tooth & Nail Coliseum Challenge
- WIP -