I recently discovered there was already a color chart created by another member. Mine is a bit different, and I dare say more thorough.
Chart Key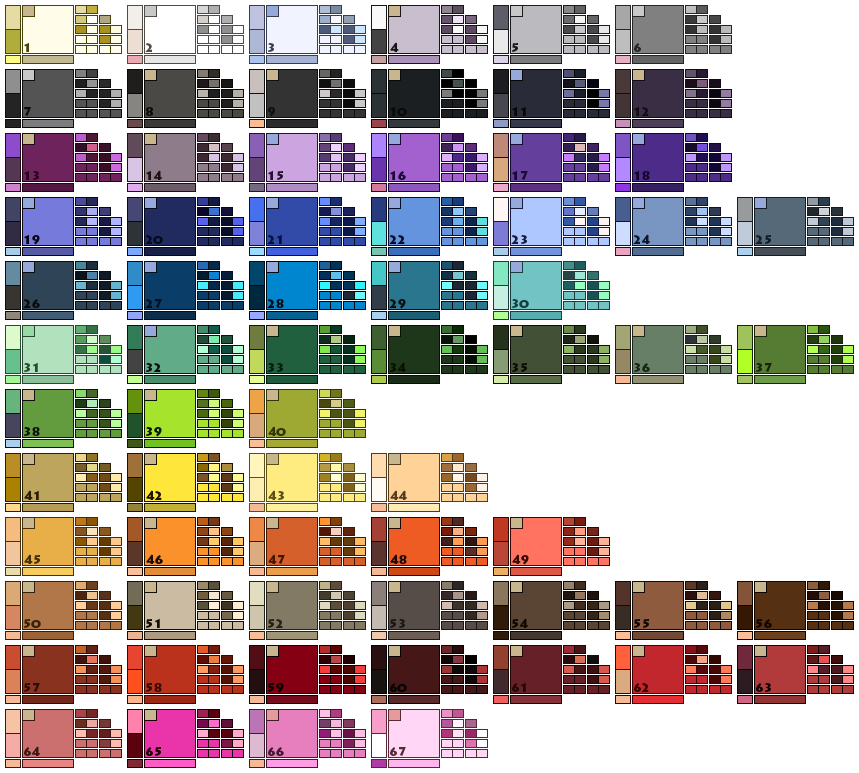 Chart
This chart is a transparent PNG. If you save it you can avoid the black or white background.
A Note on Gene Colors:
Some of the earlier genes and breeds have colors that don't match up exactly to this chart. Specifically, I know stripes in crimson, navy, shadow, midnight, and a few other dark colors are entirely different on some starter breeds. These specific colors were taken from the most recent breeds, and never from an area affected by shadow.
No two dragon breeds are the same, so for further reference of what each little box in the chart is referring to, look at the following images. In each, the dragons would have the example color both primary and secondary.