So Banescales have finally come out, as if anyone doesn't know at this point. I personally got rather unlucky with my original eggs, but with some donations from friends, I have more Banes to fawn over, and this boy here's become my personal favorite: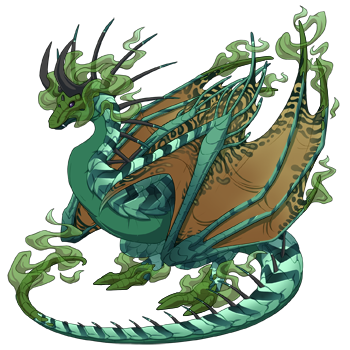 This is Daraxt! He looks like a tree! And here's his little wallet-destroying plan:
He seems to be a little... uh... shade infested perhaps. Heh. Magic-sick tree boy.
But yeah. I hope to finish him as fast as possible. The tert gene shouldn't be too much of a problem since I'm already 60% of the way there to affording it.
So! Show me your best Bane, whether you hatched it, bought it, or however you ended up with it!