Welp, it's that time of year again.
My birthday.

This time around, I wanted to be a little more prepared than last time and I hoarded a few eggs.
Not very many, since I am a procrastinator and didn't decide to do this until last minute.

EGG COUNT:

Arcane: 4 | Fire: 3 | Earth: 4 | Shadow: 4 | Water: 4
Plague: 6 | Lightning: 4 | Wind: 4 | Light: 4 | Ice: 5
Nature: 4 | Nocturne: 8 | Bogsneak: 6

TOTAL: 60 eggs!

(I wish I could swing 60 eggs, but I'm poor.)
We were able to complete our 60 egg goal!

Now, me and RNG have been having a rocky relationship as of late, so I don't expect anything spectacular.
But, since I am turning 26 years old, I wanted to do something fun and exciting to celebrate.
And, who knows, I may end up with something amazing.


Quote:
PINGS:
@/Bui @/MalisVitterfolk @/sQld @/Twizz @/NowViewing @/LilyRaven @/LeRawrs @/evilwave @/Kikatzu @/TehuMertt @/Deathwing @/Ecci @/Draconequis @/lemecrazy @/ProbablyNotYou @/neonhorns @/Mareanie @/FancyFliers @/BlackandTan @/Yftm @/Keorano @/LemonQuartz @/Drominus @/OyasumiKasumi @/CeruleanCrow @/catticcino @/puppicino @/CountingChocobos @/Aberration @/Ryuuna @/temp @/Madshiruki @/alyblaith @/lunasillusions @/Frillshark @/Altassar @/Zoic @/HenryJekyll @/Cyrya @/Vanq @/EgoLobster @/Rulanir @/GunsForPaws @/blackflamewolf @/Cadences @/Rainbeetle @/Forsake @/00Riku00 @/reliquiaen @/TheChurchGrim @/Thundershower @/rse
And my birthday boy from last year, Yvo, to bless this thread.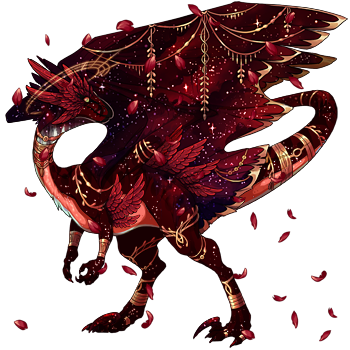 ---
I wasn't sure if I should have or not, but I pinged the general pinglist of the G1 Hoarders.
I'm sorry if this was incorrect!

FOUND THE CORRECT PINGLIST.
Sorry I'm such a flipping idiot, everyone.
(Also, I may have pinged some people twice because I pinged the wrong list initially, I'm really sorry if I did.)



I am not subbed, please ping me if you'd like to be added to notified when I start hatching!



...





Take off your disguise.




I know that underneath,




It's me.