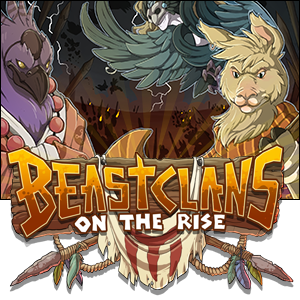 Sound the war drums! Protect your clan!
After centuries of tenuous relations with dragonkind, a number of the strongest
Beastclans
have joined forces to stake their place in the realm. Battles on the front lines have gotten even more dangerous, as the Beastclans have become formidable enough to join the fight for
Dominance
. Does your flight have what it takes to keep them at bay?
Flight Dominance has been renamed simply
Dominance
, and
it is now possible for three flights to gain rewards each week
. The Dominance page has received a full revamp, allowing you to view the current week's first, second, and third place winners, as well as how the battle is shaping up for the following week.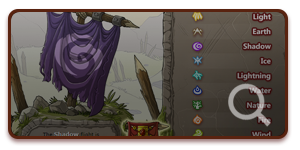 The rewards have also seen a change. If your flight falls into one of these three top slots, they will be bestowed the following rewards:
First Place
+1500 treasure a day
15% off treasure marketplace items
5% off lair expansions
+3 gathering turns
Second Place
+750 treasure a day
7% off treasure marketplace items
1% off lair expansions
+2 gathering turns
Third Place
+375 treasure a day
+1 gathering turns
Tread with care! The combined strength of the Beastclan hordes has made them formidable enough to also compete for Dominance. They now occupy a place on the leaderboard and have become a contender in the weekly contest.
If the Beastclans occupy one of these three top slots, the rewards for that slot will be locked out for that week.
As the skirmishes and tensions rise, a number of new facts are starting to surface about this strengthening force. Once dormant and docile, many clans have a new agenda as the realm evolves.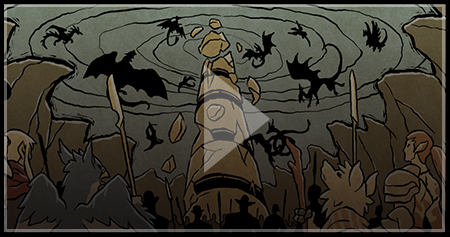 Lore articles have been added to the Encyclopedia
. These articles give information about the background of each clan, and where they primarily reside. Check them out below:

New companions are joining the dragon clans. Dragons may wish to keep an eye on their new friends. Whether these companions want to learn about draconic culture for negotiation and trade, or seek to spy and sabotage remains to be seen...

Those who face the beastclans on the battlefield will be rewarded with a variety of spoils...

As dragonkind moves to counter the rising threats, total possible lair slots have been increased from 125 to 145 to house and train additional warriors. The following expansions can now be purchased:
Slots 126-130: 1,120,000
Slots 131-135: 1,125,000
Slots 136-140: 1,125,000
Slots 141-145: 1,125,000
Additional Updates & Changes
Cockatrice and Basilisk have migrated from scorched forest to the woodland path coliseum venue.
Good-Eater Award was incorrectly available to scavengers levels 1-24. It has been corrected to award only to scavengers level 24+
Flight Rising Developer
Project Management
|
Engineering Team Cheerleader
|
UI Designer