Click or tap to view this dragon in Predict Morphology.
Expand the dragon details section.
Collapse the dragon details section.
---
Personal Style
Apparel



Measurements
Genetics
Shadow
Clown
Magenta
Shimmer
Seafoam
Runes
Level 4 Skydancer
Lineage
---
Biography
---
Ever since Eon was born, he's always wanted to travel and see the most he can see. To hear, to feel, to taste everything he could. Especially the last one, tasting everything. That one sounded good.
His parents had been travellers, and he'd never met his grandparents but he liked to believe that they were too. His parents had also been magicians, and had taught him how to be a teacher's assistant. He'd learned the basics of magic, how it worked, even if he couldn't actually do any magic himself. How to help if something went wrong, what to do in a magical emergency, all that stuff. And he'd loved his life before. His mom, so caring, and his amazing father he looked up to so much. He wished he could do magic the way he could, but he hadn't been born with any magical talents, so he decided at a young age to pursue his father's other passion; the one they shared.
That night, Eon packed a salad in a pouch and slung it around his neck. He hugged his mom, said goodbye to his older hatchmates Kerowyn and Astor, and left for the 'Dragons Off to See the World' society to find a place to go.
---
Eon was half asleep as he rode on the back of a small, black winged fae. His ivory scales were cool and soothing in the dark night.
When he got there the next morning, he was not prepared. In the scenery was unlike anything he'd ever seen before. He'd never seen a tree up close before, or been so- wet. That was one way to describe it. If this was only the Wispwillow Grove, he didn't want to know what the ocean felt like. Even though, at the back of his mind, he knew he did.
He decided it would probably be best to leave again once he could fly on his own, as that would be the smartest choice. Once his wings were big enough, he thanked his hosts and left in search of adventure.
---
Eon stayed at Crow Callers next, where he discovered a circus run by
CircusTent
, a former travelling dragon. Plenty of other dragons also joined this circus - mainly other former travelling dragons.
Eon asked if this was something he could do one day. Granted, he loved travelling the world, but he thought it'd be reasonable for him to have a home someday - and CircusTent always appreciates some fellow circus dragons!
Eon ended up falling in love with
PinnedShut
, a peculiar Fae and a fellow traveller that had stopped by. Maybe taxidermy wasn't the same as magic, but he wanted to help her the best he could anyway.
---
Eon decided to return to Crow Callers briefly. It turned out that his own home was currently inactive, so he decided to make this clan the one he could return to if he so desired.
He wasn't going to live in the clan just yet, but it was a good idea for him to reunite with CircusTent and see what's changed in the circus since last time he visited. Turns out a whole bunch of performers, especially Tundras known as "Clownpants", had joined. Eon was excited to help them out, and continued to look forward to staying in this clan someday.
---
Eon arrived in the Sunbeam Ruins for the first time, landing near the Moonportal. He came across a Nocturne on patrol who, after assessing him, invited him back to his clan's lair for a meal and a safe place to rest. Eon was grateful for the invitation, and the trust placed in him.
He stayed to watch the Light Flight's festival of Brightshine Jubilee. However, the interruption of the Crown Adventures tourney by the Emperor Luminax made him rethink staying in the Sunbeam Ruins for the moment.
---
After many months of hibernation within the clan, he decided to head through the Moonportal and enter the Tangled Wood. From there, he ventured to the Foxfire Bramble, having heard passing word from other travelers about the mystical Kingdom that laid within. Unlike most travelers, he was unafraid of the thorns and darkness inside, but no fog rolled in for quite a while. And then, when he finally thought of giving up and turning back, the fog rolled in, and he found himself in the cavern mouth of the entrance to the Kingdom, where an Obelisk greeted him.
Eon wandered all over the city, eventually settling and chatting with Wisp, a Bogsneak in the Molten Slice. He was currently caring for his latest batch of kids: three Bogsneak children who were almost of age and growing restless. They have their mother's wandering blood, Wisp explained. So Eon stuck around for a bit, growing attached to the little things. However, when they become of age and he grew restless, he offered to take Hikaru with him and teach her the ways of a wanderer as she and her siblings searched for their mother. Wisp agreed easily, and so Eon and his companion were off.
---
Eon, of corse, stayed for a long time in Corrosionius, taking in all the sites and sounds that the wonderful city had to offer. He stayed near the Obmorozheniye Labs, and met up with
OnofreDip
, and quickly feel in love with her. They watched the stars in the plagued sky together, and drank soup from the wooden bowls that she had carved. Soon they left into the grandness of the world, to travel their separate ways.
---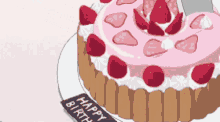 Eon Arrived in the Plague Realm and was not to pleased with the smell the filled the air.
He began to walk along to road, passing signs for Clans, Inns, Landmarks and Roadside Restaraunts.
One Sign However Caught his eye - "Musa's Bakery" and instantly his stomach growled.
The Thought of warm bread, cupcakes and pies made him realize he haddent eaten in a few hours and
it WAS about lunch time, so He set off toward were the arrow pointed and continued to follow the signs until he reached a little building right at the entrance of a Clans gates, it was Painted Light Yellow with blue trim and the smell wafting from the windows was so sweet that it made Eon's mouth water.
After looking around to see if there were any Guards or Greeters and not seeing anyone he decided to proceed to the shops from where he saw the sign above the door " Musa's Bakery" painted in pink and blue with little cupcakes painting around the edges.
| | |
| --- | --- |
| Walking Through those doors was probably one of the best choices he had ever made, The next few days were filled with pies, cakes, Brownies and so many other treats. He also had tons of other foods but the Pizza was probably his favorite, Musa was one heck of a baker and cook. | |

He paid for his food by helping Musa and a few other dragons around the clan and after about a week, it was off on the road he went. He would be lying if he said he wasn't gonna miss his new friends, Especially Musa (who also packed him a big bag full of baked goods) But He knew he had plenty of new dragons to meet and new things to eat.
---
Uh-oh, looks like this magician's assistant wandered a little too far from his home lair (570686, LabyrinthianLost grxndsxn, #437722), and now he's off to see the world! If ever you feel the need to exalt, he'd really appreciate it if you could just return him to the home lair, or to the 'Dragons Off To See The World' thread, here. This is not necessary, but he would be very grateful!
Owners I've Had:
LabyrinthianLost
Home Lair
AmethystSeaWing
Zeno123
AlbedoWasTaken
grxndsxn
New Home Lair
GrinningWolf24 (Rest Hub)

grxndsxn
nocturnesan
hyddenchyld
cwimsqn
Strangeflesh
ThealmightySei
Slatinus
(put your lair/username here)
Click or tap a food type to individually feed this dragon only. The other dragons in your lair will not have their energy replenished.
Feed this dragon Insects.
This dragon doesn't eat Meat.
This dragon doesn't eat Seafood.
Exalting Eon to the service of the Shadowbinder will remove them from your lair forever. They will leave behind a small sum of riches that they have accumulated. This action is irreversible.
Do you wish to continue?
Names must be longer than 2 characters.
Names must be no longer than 16 characters.
Names can only contain letters.
Names must be no longer than 16 characters.
Names can only contain letters.