Click or tap to view this dragon in Predict Morphology.
Expand the dragon details section.
Collapse the dragon details section.
---
Personal Style
Apparel
Skin
Scene
Measurements
Genetics
Seafoam
Iridescent
Rose
Shimmer
White
Glimmer
Level 1 Imperial
---
Biography
Περσεφονη
Queen of the Underworld, Goddess of Spring





"PERSEPHONE was the goddess queen of the underworld, wife of the god Hades. She was also the goddess of spring growth, who was worshipped alongside her mother Demeter in the Eleusinian Mysteries."

Persephone was a beautiful goddess, and many gods, including Hermes, Ares, Hephaestus, and Apollo fell in love with her and tried to woo her. However, Demeter was very protective of her daughter and didn't want her to marry, so she wouldn't let Persephone near anyone, and resorted to keeping her in a secluded meadow, away from the eyes of Olympus's nosy gods. Hades, however, was not a god of Olympus, but he too was in love with Persephone. Even still, he couldn't ever manage to get any time alone with her before Demeter shooed him off. Finally, Hades grew desperate, so he kidnapped Persephone from her meadow and dragged her down to the Underworld, asking her to marry him. Demeter was furious at this and the fact that Zeus unfairly agreed to it, and spread eternal winter over the world, condemning crops to never again grow until her precious daughter was returned to her. Hades had no choice but to allow Persephone to return lest all life on Earth wither away, but before she left, he offered her a handful of pomegranite seeds that had been grown in the Underworld, in his own garden. She ate them, and due to their origin she was bound to return to the Underworld for a portion of each year, the other portion of which she spent with her mother.

In the end, Hades did receive his Queen's hand in marriage, and she holds true to her promise of spending part of each year with him in the Underworld. This, it was said, created the seasons. When Persephone was with Demeter, plants bloom in springtime and summer and life flourishes, but when she returns to her husband Hades in the Underworld, plants begin to wither and die and winter comes again as Demeter woefully waits for her daughter to return.
Drawn by Kelekelo!
For more mythology surrounding Persephone, read here.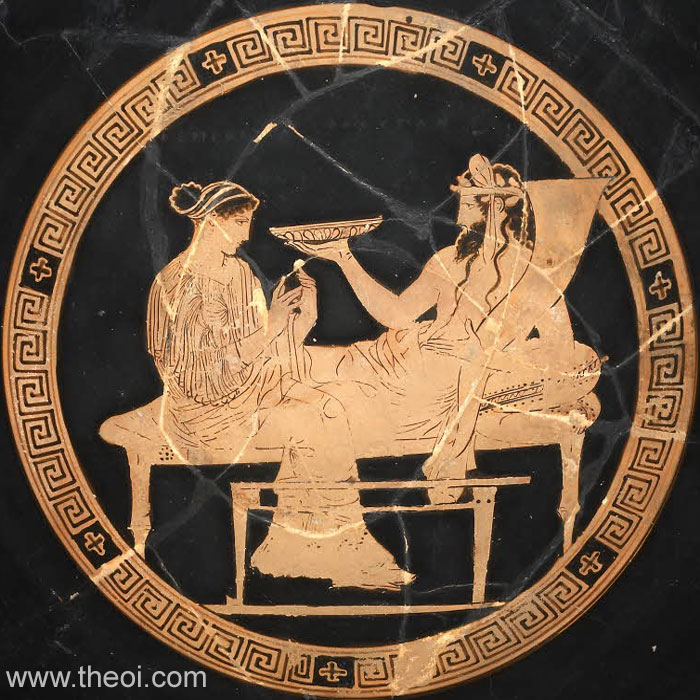 Drawn by me!
Drawn by
Jaydom29
!
Click or tap a food type to individually feed this dragon only. The other dragons in your lair will not have their energy replenished.
Feed this dragon Insects.
Feed this dragon Seafood.
Exalting Persephone to the service of the Lightweaver will remove them from your lair forever. They will leave behind a small sum of riches that they have accumulated. This action is irreversible.
Do you wish to continue?
Names must be longer than 2 characters.
Names must be no longer than 16 characters.
Names can only contain letters.
Names must be no longer than 16 characters.
Names can only contain letters.