Click or tap to view this dragon in Predict Morphology.
Expand the dragon details section.
Collapse the dragon details section.
---
Personal Style
Apparel
Measurements
Genetics
Blood
Iridescent
Crimson
Shimmer
Crimson
Crackle
Level 3 Ridgeback
---
Biography




"ARES was the great Olympian god of war, battlelust, civil order and manly courage."

Ares was one of the twelve great Olympian gods, a son of Zeus and Hera, and was known not only for his bloodlust and affinity for fighting, but also for his lust for Aphrodite, with whom he had several children, including the Erotes as well as his twin sons Phobos and Deimos, who accompanied him into battle. He intervenes or participates in some way in almost every war known to Greek mythology.

Although Ares is not married by most accounts, in some versions he marries Aphrodite after Hephaestus divorces her for her unfaithfulness. Even if the second event does not does not occur, Ares and Aphrodite are still famously caught by Hephaestus in an instance where Hephaestus set off golden nets to ensnare Aphrodite and Ares as they're in the process of making love. He then dragged them, still in the net, back to Olympus for all the other Olympians to see, so the two would be thoroughly humiliated. Still, this does not seem to shake Ares and Aphrodite's relationship much at all.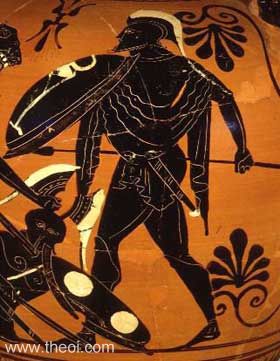 For more mythology surrounding Ares, read here.
art by RomanElke
Click or tap a food type to individually feed this dragon only. The other dragons in your lair will not have their energy replenished.
This dragon doesn't eat Insects.
This dragon doesn't eat Meat.
Feed this dragon Seafood.
This dragon doesn't eat Plants.
Exalting Ares to the service of the Lightweaver will remove them from your lair forever. They will leave behind a small sum of riches that they have accumulated. This action is irreversible.
Do you wish to continue?
Names must be longer than 2 characters.
Names must be no longer than 16 characters.
Names can only contain letters.
Names must be no longer than 16 characters.
Names can only contain letters.