Luminousheart's Clan
Listen here you easy bake oven-
Clan Info
IMPORTANT

I am not going to be on very much for a little while, sorry!

I believe in Jesus Christ my Savior, and I am not afraid to admit it. If you are a Christian, please copy and paste this into your signature/clan page. 96% of teens won't stand up for God. Put this in your signature if you are one of the 4%
Clan of the blossoming Sakura
A place where all dragons can come to live in peace
Many moons ago...the clan of the Blossoming Sakara was founded by a bold young skydancer who had dreams of creating a place where all dragons, even if they are from different flights, can be united! Sadly he disappeared....the clan was in ruins until Willow appeared, a young hatchling who couldn't even remember where she was from...and yet she had been blessed by the Glade Keeper! The other dragons knew she must be a decedent of the Skydancer who had begun the clan. She was taught in the ways of leading ane became their Clan Leader. Almost every day the dragons wonder if today the good Skydancer, the founder, will return....and maybe one day he will...
Sorry if there isn't a lot of lore
I keep thinking up better lore
and then changing it.
and maybe sometimes I'm a bit lazy.
Ways to Keep Your Sanity
1. sit in parked a car with sunglasses on and point a hairdryer at passing cars and see if they slow down
2. page yourself over the intercom. don't disguise your voice
3. every time someone asks you to do something ask them if they want fries with that
4. put a paper bin on your desk and label it "in"
5. order a diet water whenever you go out to eat-- with a serious face
6. specify that your drive-through order is "to go"
7.skip rather than walk
8. don't use any punctuation
9. sing along at the opera
10. five days in advanced tell your friends you cant go to their party because you aren't in the mood
11. have your friends address you by your wrestling name, rock bottom
12. when money comes out of the cash machine scream "i won, i won!"
13.when leaving the zoo, start running toward the car park screaming "run for your lives, they're loose!"
14. find a good parking spot at the mall during rush hour and park in it with your reverse lights on
15. Anytime someone asks you 'why' reply with 'because im batman'
16. put this on your page and make someone else smile

Bold of you to assume that I am male and value the companionship of anyone or anything.
I am the glorious pirate queen uwu <3
join my crew of
kinda
fearless
Pirates!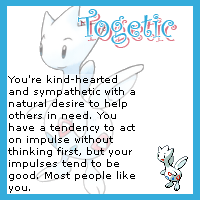 Recent Comments
Delete this comment.
Report this comment.
Add this player to your Block list.
This user is currently active.
This user is currently idle.