SaaviYB's Clan
BAYONETTA IS BACK!!!!! ×
Clan Info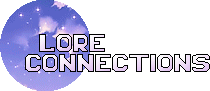 If you want more dragons and reach within the world of Sornieth, check here!
If you want your dragon to be well traveled or want to house someone else's dragon for their tour, click here![/right]
---
ABOUT

---

you can call me Saavi or Sav for short. she/her. aromantic. a huge Kpop fan - will talk about it nonstop. i don't mind random friend requests. I LOVE APPAREL. I WILL HAPPILY TAKE ANY AND ALL APPAREL GIVEN TO ME.






---

Skyway only started her own clan because she felt it was the right thing to do. After meeting Caveway (who now rests in the winds with Windsinger), who said she was his Charge, she became more determined to build a clan who would be together til the end of time. With him by her side, at least then, she believed it with all of her heart. She met a few dragons (some of who are still with her today) who took a chance on her dream; and so far they've been blessed with fortunance.

Once Caveway tragically passed away, Skyway was less dedicated to make this clan a reality. Without his constant support, it felt as if there was something missing in the clan, a spark Skyway wasn't sure she could fill.

Then, of all things, another Guardian Starway came to her, from far away, telling her she was his Charge. Two of them in a single lifetime? Skyway couldn't believe her ears; so naturally, she didn't believe him. But he was a dragon seemingly lost in life, possibly grieving a loss of a Charge in a strange way. She couldn't turn him away without a feeling of guilt eating her.

Til this day, she's not sure if she is or isn't his Charge.

Despite this, he's become her silk in a field of rocks; a dragon to turn to when things go south.

With Starway's ability to predict the Change, he helped save the clan multiple times. He's recruited several dragons here, at Skyway's behest. With him they've grown strong.

Now that the Change has occurred, so to should Skyway and her motives. There is little reason to not become even stronger; a well-linked clan with reach so far the wind is jealous. Thus, this is her new goal: become both a safe haven for other dragons lost in life AND a fiercely independent clan full of immense potential.

Now, do you join or do you bow?



TEMPLATE BY XEMRISS #44020;
Recent Comments
Would that I could but sadly the position of time traveling dragon has already been taken in my lair
Newp, Scree is just an appropriately rock themed name for an earth elemental :) But I just looked him up and haha I came close didn't I!
Trestesuji was on the front page! absolutely love those small but vivid bits of color on her outfit~
Delete this comment.
Report this comment.
Add this player to your Block list.
This user is currently active.
This user is currently idle.