Starskynadder's Clan
CrEaTiNg MoNsTeRs
Clan Info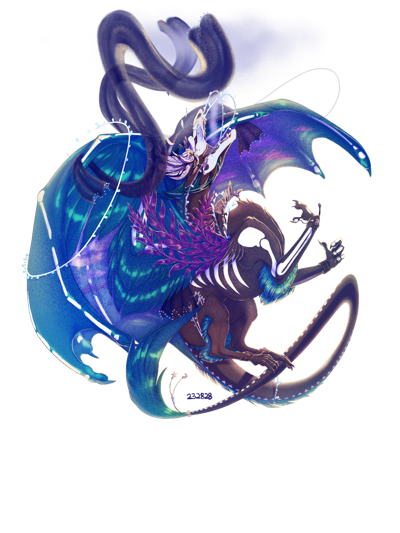 Curator of the Flight Rising Amino
Welcome to the Star Clan
Here in the Star Clan, we like to make sure everyone is happy, healthy, and having the time of their lives. We accept the lowliest of dragons to those that hold the royal status in their claws. Do not worry about our more...eccentric members. As long as you follow our rules, n̜̫o̴͇͔ ̠͇͇͎̩̙͕ọ̣̬͝n͈̮̟̲͠e̬̹̝͢ ̮̫w̨̯i͍͓͉͈̥̩͔l͖̖̩͇l̸ ̤̝g̟̙͈̙͚͞ͅe̱͝t̻̬͢ ̤͙̯̮͜h̵͉̬͉̟ͅu̫͕͔r̙̦̝t̶.̶̖̗
Nęver͟ be a͝fra͝i̡d o̡f͝ ̛u̷s.͞ We ̧ar͘e h̷èr̴e̕ for͞ ͝yơu͏, ar̵e̴ w͡e ̴not?̵ ͜We͢ are th͞e ̵o͏n͟ly̧ ͏o̵nes͟ ͡t͜h̵at̨ ͞w̡il͡l a҉ccept͞ you f̡o̵r ҉w͟h̢ǫ ̧y̧o̢u̧ ar͏e ̵a҉ǹd w̛h̀a͜t̛ ̶y̶o͘u ҉a͘re̴ ͞nǫt̢.͝ No o͝ne ͏ha͡s ͝to w҉or̀ry̢ ab̸ou͏t̴ ̀ge҉ttiǹg hur̀t͘. ͏F͡ol̀l̢o͞w̢ ͞o̧ur ̸r̀uĺe̕s,͟ ̢lit͞tl͜e ̨o͜nes̵.̧
F̷̡͍̤̦͎̭̤̦͔͚̊̆̊ͮ͗̂̅̎͒ͮͦ͛̚̚͜͞ơ̧̍͑͒̅̿̂̃̚̚͏̮͓̩̬͔̤̝̣̖̫̻͉̥̩͚̜͢͢ͅͅͅL̵̡̰̩̣̹̰̜̋̓ͨ̈́͌͑ͮ͊̕͘͞ͅL̨̹̭͖͕̭̫̪͆ͪ͗̅͌ͯ̍ͤ̂̔͗ͬ̈́̾̒ͩ́́͟ǫ̴̸͚̠̥̜̹͍̼̭͛̿̑̾̊̈́̅̕W͖̖͉̤͚̫̖̯͙̬̜̌͒͆̅ͣ͛ͮ̌ͫ͋̀̕͢ ̷̶̢̨̮̗͈͎̠̫̦͕͇̳̟̙͓̩̖̖̓̓ͧ͂͐̇̄ͨͮ̂̓ͣ̌O̤̬̟̱̫̳̭͔͍̳ͫͣ̉̉͆̂ͨ͊̄̀̈̾ͬͬ̌͊ͦͧ́̀͜͜ư̻̖̹̰͙̝̞̠̰̋̾͊ͯ͆̃̐̃̈͠Ř͐̓ͨͦ͊̇ͯ̍͏̗̣̘͉̟̯̻̟̺͔̹̦̀̕͢ͅ ̛͈͉̪̟̙͍͇̱͓͚̠͍̼̟͖͗̇̆̎̍͝͡͞͝r̴̵̶̳͕͈̦̥̠̣̜̼͓̰̼̤͊̿ͭͣͬ̔͊͆̆̌̈́͆̿̂͊̅Ŭ̜̬̖̩͉͈̞̠̙̗͖̱͇̺̹̬͂ͥ͊ͪ̐ͨ͝͞ͅl̅ͯ̾̃͏̴̴̻͕̱̤̱͕̭͙͖̯͉̭̹̞̥̘͠E͆̉̋͐͐́ͯ́͂ͨ̏̌ͮͩͩ͏̶̧͇̼̲͖̫̣͙̙̱̭̤̘̟̞̖͢͞s̶̢͉̭͈͋ͩͩ̃̆̋ͬͧͩ̓ͧ̾̆͘͡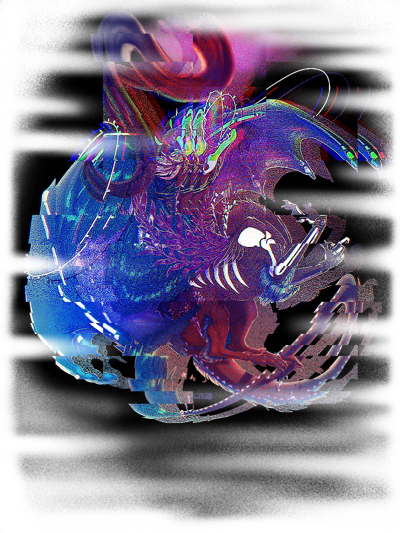 ~~~~~~~~~~~~~~~~~~~~~~~~~~~~~~~~~~~~~~~~~~~~~~~~~~
Currently Looking For
-Piebald Gene Scroll
-Paint Gene Scroll
-Opal Gene Scroll
-Wildclaw Breed Scroll
Eastern Standard Time (EST)
Deviantart: https://www.deviantart.com/staryskynadder
Recent Comments
Hi, friend, JayChirps (I changed my un) here!! I'm curious if your progenitor dragons (the custom and random dragons you got when first creating your account) are still active/nesting together? If they are, I'm definitely interested in a child from them!
I just wanted to say I have one of your dragons, offspring of Chronos and Coral named Daydream, and I love her :)
I'm sorry ;-; you just tell me which ones you want next time and I'll give you a super incredible discount ;3 like I'm not even kidding. Thanks a lot for buying from my hatchery :)
Ey, thanks for letting me hopefully get the spot! Thought I recognized your user, I did a commission for once yeah?
Hey just poppin by to remind you about the gaoler I have on hold. It's no problem if you need more time!
Shell was on the front page! Very dashing Wildclaw. Sorry to interrupt your monologuing, I just figured I'd let you know.
Delete this comment.
Report this comment.
Add this player to your Block list.
This user is currently active.
This user is currently idle.