Clan Info
PM to haggle, I will ALWAYS go down in price!
My Best girl Echidna (from ReZero) <3
(March 2023)SALE!!!!! All Dragons -20 to 50% !! Need Lair Space.
*Myuu from Subeta desu/Myuuchu from twitch/myuu_chan from twitter*
~*~*~*~*~*~*~*~*~*~*~*~*~*~*~*
I accept Treasure as well as Gems for my auctions, so just send me a mail if you want to T <-> G (at current exchange rate) !
*~*~*~*~*
Check out my commission topic!
Noivern Nocturnes
~*~*~*~*~*~*~*~*~*~*~*~*~*~*~*~*~*~*
Checklist
- Tertiary Gene: Plumage (Banescale) for Apollo [ ]
- Needed: Tertiary Gene: Wraith (Banescale) for Blight Rathian [x]
- Accent: Glistening Dawn - F for Charla [ ]
- Accent: SS-Sky Unicorn
~*~*~*~*~*~*~*~*~*~*~*~*~*~*~*~*~*~*
Hello, I'm Myuu, 32, from Germany. :3
deviantart: www.rabenfeder.deviantart.com
~*~*~*~*~*~*~*~*~*~*~*~*~*~*~*~*~*~*
twitter: www.twitter.com/myuu_chan
~*~*~*~*~*~*~*~*~*~*~*~*~*~*~*~*~*~*
Twitch: www.twitch.tv/myuuchu
~*~*~*~*~*~*~*~*~*~*~*~*~*~*~*~*~*~*
~*~*~*~*~*~*~*~*~*~*~*~*~*~*~*~*~*~*
Looking for "Many eyes" skins, male prefered.
Also:
Skin Deep, Mechadancer, !!Sweet Dreams!!, Voidwalker, Eye See All , Dracolich, Fractured Lightning, Alive by Lightning, Smoke Gyre, Emerald Cave Jewel, MagmaBorne, Wild Jasper, Shattered Serpent, Venerable Shalebuck, Bramble Guardian , Construct of Flame , Crimson Emperor, Frigid Fugitive Shackles,
Skin: Storm-Charged Golem, Stormlight, Skin: Mystical Glow, Skin: Oceanguard, Skin: Ocean Blues
~*~*~*~*~*~*
Accents:
Accent: Scavengers Gear, Accent: Psychedelic Circuit, Accent: Dracolich, Accent: Magic Erosion, Accent: Gilded Metalworker, Accent: Spectral Spellcaster, Accent: The Floor is Lava, Accent: From the Observatory, Accent: Foreboding, Accent: Cloud Dancer, Accent: F Cyber Neon - Cold, Accent: Gilded Dragonfly Coatl F, Accent: Crystalline Ice, Accent: Siamese Kiss, Accent: Watermelon Tide F Noc, Accent: Shoreline Claw, Accent: Lapis Scout, Accent: Emerald Swallowtail, Accent: Luminous Surge , Accent: Draco, Shadowed leopard
Accent: Lotus Lanterns,
Accent: Thunder Augmented, Accent: One Hot Mama (Blue), Water Ripples, Lanterns, Accent: Oxyveins Blue, Accent: Pandora's Cluster, Accent: Sparkle Belly, Many Eyes Lightning F/M
!!!!!!Accent: Windrider Clan- Water (Nara) !!!!!!Northbound Wolf, Sparkle Skyswirls , Wild Spots Blue, Crystalline Horns, Glacial, Moonflower, Blazing Pulse, Sakura Imp Cyan, Sparkle Shimmer Wings, Orange Jewelry, Stardust Glitter, Accent: Maylinn,
Light/ Nature / Wind / Shadow/ Arcane Sprites
!
~*~*~*~*~*~*~*~*~*~*~*~*~*~*~*~*~*~*
Please don't you think of me, I'm nothing, honestly
~*~*~*~*~*~*~*~*~*~*~*~*~*~*~*~*~*~*
░░░░░░░░▄▄▀▀█▀▀▀▀▀▄▄░░░░░░░░
░░░░░░▄▀▓░░▒░░▒▒▒▒▒▒█▄░░░░░░
░░░░▄█▓▓▓░░░░▒▒▒▒▒▒▒▒█▀▄░░░░
░░▄▀█▌▓▓▓░░░░▒▒▒▒▒▒▒▒▐▌▓▀▄░░
░█▓▓█▌▓▄▄▓░░░▒▒▒▒▄▄▒▒▒█▓▓▀▄░
▄▀▓▓█▌▓▀█▓░░░▒▒▒▒█▓▀▒▄▌▓▓▓▓█
█▓▓▓▄▀▓▓▓▓░░░▒▒▒▒▒▒▒▒░░▌▓▓▓█
▀▄▓▓█░▀▓▓░░░░░░░▒▒▒▒▒░▄▌▓▓█░
░█▓▓▓█░▓░░░░░░░░░▒▒▒░░█▓▓▓█░
░▀▄▓▓█░▐░░▄▄███▄░░░▐░░░▀▄▀░░
░░▀▄▄▀░▐░░█████▀░░▄▀░░░░░░░░
░░░░░░░░▀░░▀██▀░▄▀░░░░░░░░░░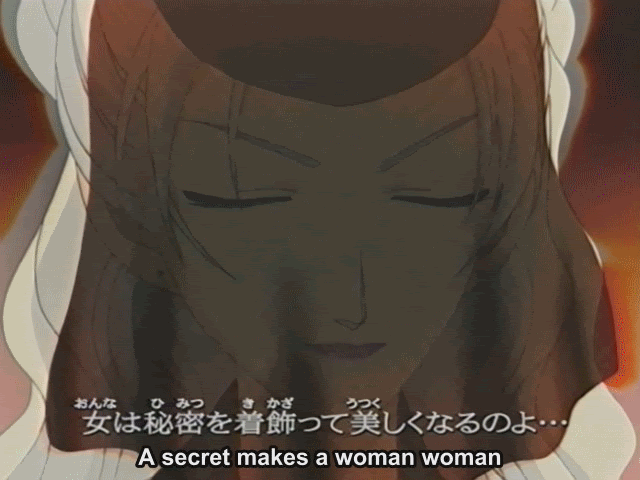 Selfmade OOHH
~~~~~~~~~~~~~~~~~~~~~~~~~~~~~~~~~~~~~~~
My sister here is Vermouth, my bf Evrae. They may use my laptop, since they don't have any thanks to their controlling bf/it's in repair and he only plays for some weeks now while living with us
Recent Comments
I am so glad you were selling a dragon with specific colors and are from the Lightning Flight. Thanks to you, I can begin to make my plans come to fruition! Also, I love how many Undertides you have
Delete this comment.
Report this comment.
Add this player to your Block list.
This user is currently active.
This user is currently idle.