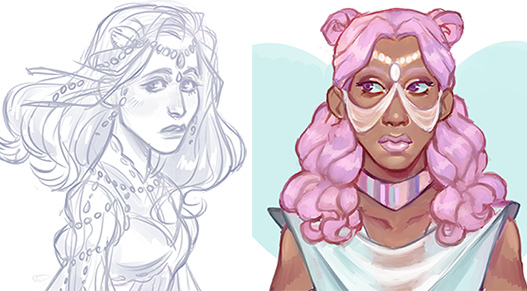 CURRENT STATUS: CLOSED

This is kind of a bribe shop (?), although I dunno if anyone would like to trade accents for my art (worth a try!)

Check out my main art shop to see the info on different types of art I can offer

Normally I open several slots in a batch in my art shop for currency, but this thread will be open ONLY when I'm busy and can offer only a slot or two for a bribe.

I can always open a slot or two for USD
---
If the skin or accent costs more than my art, I'm willing to do more than one piece (depends on how busy I am) or cover the rest of the sum. I can also offer to buy them purely with currency, but I usually don't have enough funds, so trading is the best option for me. I don't know much about prices on skins or their rarity, so feel free to let me know which costs which.

Skins and accents I'm looking for:

1st priority:

2nd priority:

Tentative:


Will sell my soul:
Also feel free to suggest similar skins & accents (pastel, golden etc.)! Breeds I'm usually looking for are Imperial, Coatl, Nocturne and Skydancer


---
I'm also looking for 1st gen female Skydancers, preferably gened. I love pastel colors, but feel free to suggest any combos! Other breeds are okay too (I might just get a scroll)!