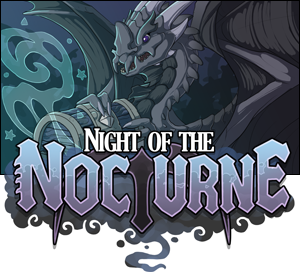 In this guide you will find a consolidated source for all things NotN! Want to know what you need for a certain swipp trade? Can't remember where that darn familiar spawns? Keep forgetting what's from chests and what's from the MP? Then this is the thread for you!
If you have any questions, feel free to post them! No need to ping me, I'm subscribed! But pinging is fine, too.
d
w t w
c
How to Get Chests
There are FOUR ways to get chests!
Gathering! ANY gathering will potentially get you a chest, from ANY flight.
Swipp! With the items that drop from enemies (see the coli section!), you can trade Swipp, Pipp, or Tripp for chests! (see Swipp section!)
Coliseum! The mimic monsters that are temporarily added to every venue have a chance to drop chests along with mimic powder (needed to craft chests), and the items used to trade Swipp!
Baldwin! Using your mucks and goops, some treasure, and some mimic powder can get you some chests! (see Baldwin section!)
Eggs can be SCAVENGED in any flight, and also appear (rarely) in the strange chests.
The strange chests will become powder at the end of the holiday, so you can't save them past then! Make sure to
SELL or OPEN
all of your chests by the last day of NotN!!
So you can track those drops, and keep track of your chest/egg/breed change goals! Has space to put how many of each item you have for ease of trading without trading off your last one!
2019-12-15: Added section to link to other helpful NotN Guides.
2018-12-23: Completed Baldwin, Treasure MP, Gem MP, Chests sections of the guide. Updated Item Drop Checklist.