Okay so here's the lowdown. Just did a mega lair purge looking to get back with it. I have a good amount of treasure but I'm not looking to necessarily go too crazy. Mates for single dragons first.
Looking for a white/white/x male.
Guardian or Fae only.
Poitox/skinkspin only.
Gem gene tert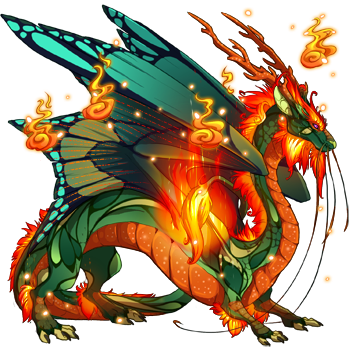 Gem genes only. PetButt / waspbee preferred
Similiar color ranges imp or noct female.
Non mate dragons
Want a cool ghost dragon
Want starmap/contellation dragons
Want many filigree ringlet and firefly dragons
Imps are my favorites, clearly, also really like Coatls WCs Skydancers and noodles.
HATE mirrors, tundras and Snappers so none of those. Neutral and picky toward the rest of the dragon breeds.
Looking for pretty/interesting color combos. VERY bright and very muted extremes are both nice.
Edit: dNot particularly into red range dragons. I like red as an accent though. So a smaller print red tertiary is ok