Ok so the header can be slightly construed as clickbait because im not selling him YET. But I plan on selling him in the future after some more time I need with him (battle training, breeding) But I was wondering how much some of you guys would buy him for.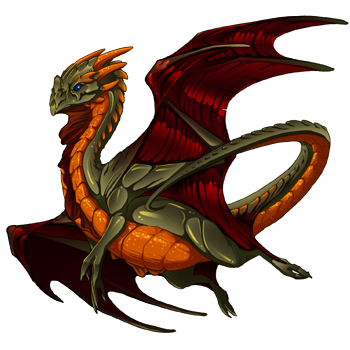 His name is Gilmour.
He has:
Metallic
Alloy
Glimmer.
added together these genes are 3,900 gems. so that would probably be his base auction price (I plan on auctioning him) but I am willing to drag that price down to 3,000. But since I have never done and auction before, so I'm not sure if that price is unreasonable. so please PLEASE if you have a history auctioning tell me what price you would start with :)
some things that probably lower his price are: he is NOT a first gen, but he was originally a Guardian so I changed his breed to Nocturne.
He will not be unbred either as right now he is a very important dragon to my breeding project.
If you ask me, as expensive as his genes are, everything clashes a lot imo.
But I plan on battle training him to around level 10+
Anyone can give feedback but I'd prefer if more experienced sellers tutored me :).