|Lore|
|Pricing|
|Hatchlings|
|Adult-Dergs|
|Modern Breeding Dergs 1|
|Modern Breeding Dergs 2|
|Ancient Breeding Dergs|
|Ancient Breeding Dergs 2|
|Pinglists|
|Affiliates|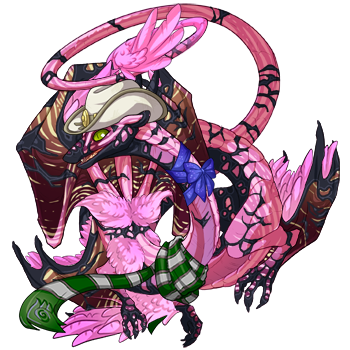 "Hi there!
My name's Lilly!
I take care of the hatchlings that are born to our clan!
I think they'd like to meet you ha ha!

If you like em' you can take em' home- for a price that is!

We also sell adult dergs when our clan gets too big, there may just be one that tickles your fancy!"

They all will most likely come with names, as I think it's fun naming them.

There are rare times when I won't name a derg.

You can get a
in the Marketplace, as well as the Auction House, and the item selling forum.

If you'd like to pay extra for one, just ask, I'm sure we can work something out!

If you choose to rename a derg it's fine with me, just make sure it follows FR's code of conduct, there are children on this site!

I'm fine with either CR, or PA, whatever floats your boat, just let me know your preference!


Dergs who I hatch will most likely end up on the auction block at some point.

If they're not on the AH, check my For Sale tab in my lair.

I DO have breeding pairs, but may opt to breed dergs that are not in a pair if I'm curious, or if I need fodder.

I'm also part of the Wind Nest Network if anyone that is a fellow member would like their dergs to have a certain color of eyes-including wind eyes, just ask!




Speaking of nests, I officially have four nests-the fourth one was unlocked 8-19-2019!

New Signature button courtesy of
My time is Eastern Daylight Time, I'm a usually a night owl, but on occasion can be up during the day.

I'm +3 hours ahead of Flight Rising time!

Feel free to comment even if I'm asleep, I will get to you when I wake up, or if I'm awake, when I poke my head outta' coli.

I'm addicted to hunting items for Crim, so sometimes I forget to update stuff ha ha!

Ping me here, or message me if you're interested in a hatchling, or a derg!

I'm also subscribed to the thread, but pinging makes doubly sure that I see your inquiry!

See who's nesting!

There may be a surprise pair!


Code:
[center][url=http://www1.flightrising.com/forums/baz/2725834][img]https://i.imgur.com/FAfeKSO.png[/img][/url][/center]
Code:
[center][url=http://www1.flightrising.com/forums/baz/2725834][img]https://i.imgur.com/ivPOAgb.png[/img][/center]