I'm Choctopi, an awkward artist here to draw
gijinkas and humaniod OC
s!
Though humans are comfort zone, feel free to ask for animals/dragons/furries/ pretty much anything except mechas!
---
Prices are this order- bust (head and shoulders), waist up, and full body
Quote:
Sketch
USD Prices= 5, 10, 18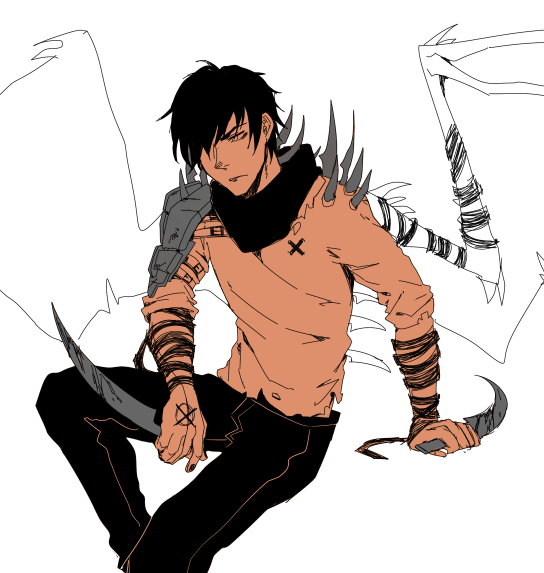 Apoc for me
Quote:
Cel Shaded
USD Prices= 15, 25, 35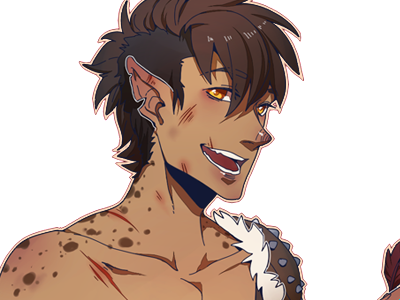 Lyhr for Bard
Quote:
Soft Shaded
USD Prices= 13, 28, 38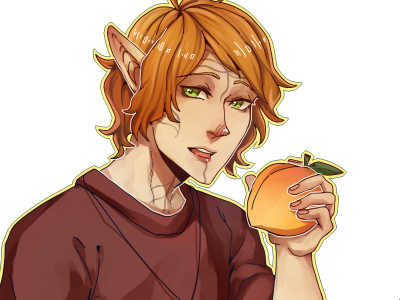 Milo for Vervain
Quote:
Rendered
USD Prices 20, 35, 65, without background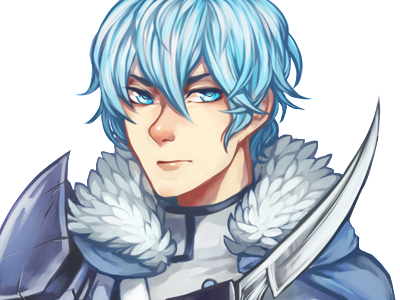 Corrin for Gobi
Quote:
Pixel Chibi = $15+ (Ask for price quote)
x
-complex designs will cost a little extra
My art style is still changing and developing! Look here for recently completed commissions and updates on when the shop will open:
http://choctopi-rising.tumblr.com/
---
Rules:
-
Do not remove my signature, claim the art as your own, or use it commercially.
- I take payment before starting any work and I will notify you when I complete it.
-Please understand that art takes time! I'm a slow artist, but I really do try my best to make each drawing as good as possible.
-You can order up to three characters per slot.
-
this is now a primarily USD shop
-prices may change at any time (especially right now as I try to figure out my USD prices *wheeze*) but if you've already paid and I haven't finished your commission yet, the price change doesn't apply to you.
---
Order Form:
Quote:
Commission Type (Sketch, cel, bust, waist up, ect.)
Name: Your character's name here
Reference: a picture is preferred, but a written description will work too
Personality/Expression:
Age/Body type:
Colors: =for sketch commissions only= Line art color and background color. The line art color must always be darker than the background.
Background Type: =for colored commissions only= you can have a transparent background, transparent background with a gradient backdrop, or a non transparent backdrop.
Paypal Address (If applicable):
Other: Any extra information you'd like to include.
Also, if you'd like a dragon Gijinka, you can write/show exactly which dragon traits you'd like me to include in their human version or I can humanize your dragon by how I think they would look based on their personality and apparel.
Bribes:
2000 gems, the equivalent amount in treasure can be accepted to reserve a USD slot.
---
Progress:
Will be working on slots by order of complexity, not chronologically since the renders/full body will take a while >_<
---
-USD Pinglist
ElementPaws
KarayanK
Rasputin
MissAmilee
mkvc
aaronzee
Finne
Azremiel
pooses
Grypwolf
Selfishly
wilkfiadh
Dykeria
Xairathan
Masumi
Parselmouth
Kishibe
Ekanos
Kallescope
Falkarth
zolshii
scar66
GlowPen
JonathanJoestar
WolfyGhostt
Almha
Jazz
Vistron
Nocte
CrestaGamer
Fluffesu
Korozo
Skia
Moosesushi
Jeana
Cien
robo
lackingsanity
wuf
Niharike
moomargh
HollowedAngel777
Treori
vervain
Darkdragonfiend
Oriru
Spectralink
ErinNarcissa
MikaelHart
Larae
Lamentations
---

Due to limited time, I know I won't be able to get through everyone on the list. So, Every now and then, I'll auction slots for FR currency and items.
Auction Pinglist:
Self-maintained list for Auction stuff~
https://docs.google.com/document/d/1UNEI9rHtDlO0iQGtJoF4Fxsr-Lv6Xk6CYNDssVerpuE/edit?usp=sharing
---
Thanks for your time!
-
Tumblr
-
DeviantArt
-