In today's
Developer Update
, we'd like to give you a small peek at our upcoming
World Map revamp
, which will include
all new art
,
interactivity
, and
expansions
to the world of Sornieth. We're also working on a weekly site activity called
Roundsey's Raffle Roulette
!
---
World Map
In our
5th Anniversary announcement post
, we shared with you some goals that we're trying to accomplish this year, one of them being
a total overhaul to our World Map
. We wanted to bring this feature into the future with some polish and new interactivity.
All New Art, One Big Map
The World Map is being redesigned and updated with
entirely new art
. Our current maps are some of the oldest art assets on the website and long overdue for an update! As we update the World Map's art, we're fleshing out the landscape a bit more than we did originally.
Currently, we show a small overworld map and allow you to click through to see slightly more detailed maps of each region. In this revamp, we will be doing away with separate pages per region and
combining them all into one giant map with far more detail than before
. To give you a taste of the new World Map, we've prepared for you a sneak peek of our progress on the
Sunbeam Ruins
.
Below is a preview of the area in our new map system:
You may notice that there are slight differences to the terrain; these changes were made as part of the process of drawing the map as a single entity, rather than 11 separate illustrations. We used 3D modeling to help get a good grasp and flow of the terrain, especially in the elevated areas of the world! The Sunbeam Ruins is one of the highest areas on the continent, and using a model to develop the cliff heights proved to be quite valuable!
Animations
In addition to brand new art,
we're also spicing up the map with some subtle animations
to breathe life into the world. We're still figuring out how many effects we want to add, but here are some examples of ideas we're trying out:
If you would prefer to view a static map without the extra effects, we also plan to allow them to be
toggled off
.
Zooming & Panning
When you first visit the new world map, it may feel like not much has changed due to the initial zoomed out overworld view of the continent. However, you will be able to use your device (touchscreen, mousewheel, or UI buttons) to
zoom in
, increasing the detail on the area you focus.
From a zoomed in state, you'll be able to
pan around the map
, exploring every bit of the new artwork in all its consolidated glory. We're working hard to make sure that this functionality is as smooth as possible across a wide array of devices.
Here's an example of zooming in on the Sunbeam Ruins and panning around the map:
We would also like to explore the idea of allowing you to pop the map out into a separate browser window and view it in a
fullscreen format
(without the site UI). For those with especially large computer monitors, it should be quite the treat!
Places of Interest
You may be thinking:
but the regional map pages had a lot of lore and flavor text about the areas that I don't want to lose!
Not to worry! We plan on transferring all of that good stuff over to our
Places of Interest
(or "POI")
system
.
POIs will display as little
plotted markers
on the map, which will indicate a location has information for you to check out. Clicking a POI marker will bring up this information in an overlay window, which can be dismissed when you're done reading. We're even playing with the idea of displaying the number of clans that live in certain POIs (as determined by your lair location on your clan profile).
Here's an example of how you might view information on various locations in the Sunbeam Ruins:
New Locations
While we don't have any to preview today, we do want to let you know that
every region is getting several new locations
in addition to the ones you're familiar with. Dragonkind has been busy since the effects of
Bounty of the Elements
, and you'll find that reflected in the new world map. While some changes are going to be very obvious due to recent lore stories (hey, a new volcano!), there will also be a few unreleased spots around Sornieth!
Revamping the world map is a hefty job, for both the engineering and art teams.
We don't yet have a time frame for its release
, but this is a high priority project that is progressing well. We can't wait to continue to improve the vibrancy and depth of the environments of
Flight Rising
, and to have you along for the ride.
---
Roundsey's Raffle Roulette
In the near future, we'll be releasing a feature called
Roundsey's Raffle Roulette
. This feature is a
weekly raffle
that players can participate in to have a chance at
winning one of several items or even dragons
. Prizes may even include
rare or retired items
!
Roundsey's selection of prizes
changes every week
and entering the raffle is easy: Visit her space at the Trading Post to see what she's offering for the week. If any of the prizes interest you, buy tickets with treasure to enter the raffle. That's it!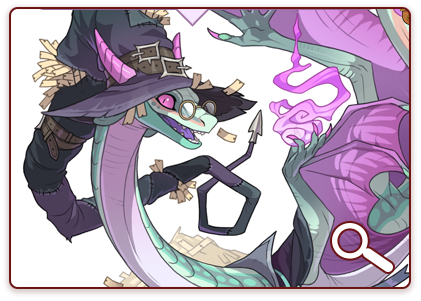 There are no limits to how many tickets you can buy! Obviously, buying more will up your chances, but every player is
limited to winning one (1) prize each week
. Roundsey draws winners by highest value prizes first; once those prizes are determined, Roundsey will continue down the list until all prizes have been pulled for. When the raffle concludes, that week's winners will receive a private message with their prize attached.
A quick note about the dragon prizes - Roundsey will select from the pool of eligible players.
To be eligible for the dragon prizes
, you will need to have an empty slot in your lair as the dragon is
automatically placed
when awarded.
We hope the raffle will be a way for all players to toss in a bit of treasure every week for the chance to get something fun or valuable!
Will Roundsey flood the market with retired items?
No. Roundsey's prizes are finite in number. They will not increase the availability of any given item by even 1% and allows for us to offer exciting prizes without devaluing those already in circulation.
If Roundsey will have retired items, does that mean Imperial breed change scrolls?
No, we don't have any plans to bring back Imperial breed scrolls. We understand this will likely be an unpopular decision for some and we expect there may be passionate disagreements voiced.
Our reason for this exclusion is straightforward: In order to ensure the smallest possible impact to the existing economy, we simply can't bring this item back, as it has an inherent and immediate influence on the dragon population and breeding market.
What makes prize dragons different from unhatched eggs?
Dragons that can be won at Roundsey's Raffle Roulette will be first generation, but will also be
staff-designed
. You not only have a chance at new dragon, it will have tailored
genes
,
colors,
and
eye types
.
These are examples, your dragon mileage may vary!
Does this replace player-run raffles? Do you plan to create a raffle system that players can utilize?
At this time, Roundsey is a new weekly feature that the development team will run. While we don't have plans for a structured/custom raffle system that players can use, you can absolutely still run their own raffles for
Flight Rising
items, dragons, and currency via the forums.
---
We hope you've enjoyed a peek into some of the many things the team is working on. We can't wait to share these features with you!
Flight Rising Developer
Project Management
|
Engineering Team Cheerleader
|
UI Designer